Youth soccer tournament comes to a close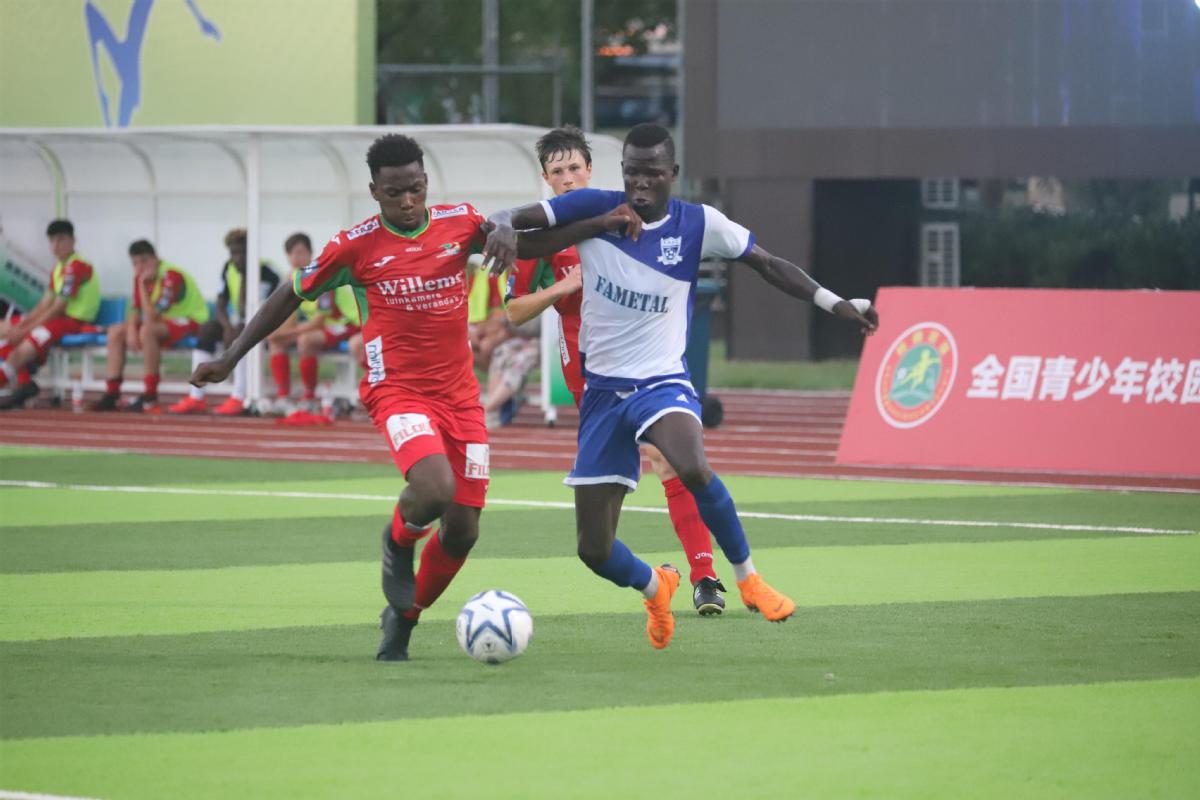 The China (Shanghai) International Youth Football Invitational 2019 concluded on Sunday, with FOFC of Cameroon defeating Belgium's KVO 6-3 to win the tournament.
The closing and award ceremonies were held at Junior Middle School of No 2 High School Affiliated to East China Normal University in Minhang District. The annual event, which started on July 8, attracted 16 teams from seven countries.
"The African players had an advantage over others with their strength and explosiveness. I hope they can be training partners for Chinese young players as it would be a good opportunity for them to learn from each other," said FOFC team leader Wang Bin.
Co-organized by the Ministry of Education, the All-China Federation of Returned Overseas Chinese and the Shanghai municipal government, the tournament featured 16 Under-17 teams from seven countries and regions. The aim of the event was to promote greater exchange between nations through sports.
A seminar on the sustainable development of youth soccer was hosted before the final, with national soccer players, experts as well as representatives and coaches from the 16 teams participating in the event.
"During the past five years, we have witnessed the growth in the number of football talents. Though our high school national team only finished fourth, this was nonetheless still a historic breakthrough," said Wang Dengfeng, director of physical health and the arts department at the Ministry of Education.
"Their excellent performance, skills and tactics have brought new hope to the development of soccer in our country," he added.
According to Wang, the national goal of having 20,000 soccer-themed schools in the country by 2020 has already been met. In fact, another 50,000 more schools will be added in the next 10 years. Soccer will also be made a compulsory sports event for students.
Apart from games, organizers also held tea ceremonies, tai chi sessions and porcelain painting classes to help foreign players gain a better understanding of traditional Chinese culture.
Tang Xiaofan contributed to this story.