Overseas tourism promotion key to Chinese cities 'going out'
Share - WeChat The essence of tourism is cultural experience,which in itself embodies a process of cultural sharing and gaining new insights. An in-depth integration of culture and tourism is vital to upgrade a city's travel industry.
Chinese cities have been fully geared in recent years to promote their unique local culture overseas through diverse cultural activities, such as exhibitions and performances. The efforts have not only facilitated understanding of Chinese culture overseas, but also can boost China's inbound tourism sector.Here are some of the most recent cases of Chinese cities' endeavor to share their cultural and travel resources with the world.
1 China's Mount Huangshan woos global tourists in NYC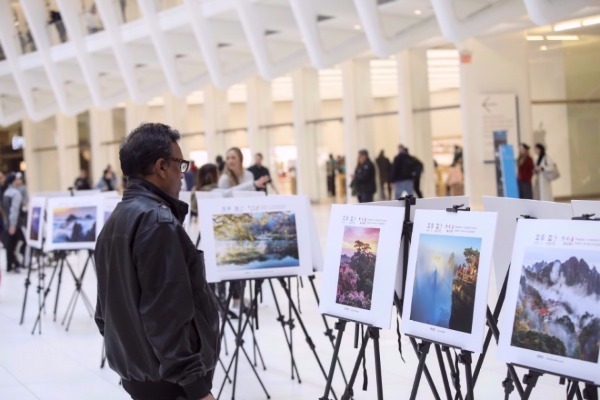 A tourist promotional event featuring China's Mount Huangshan, or the Yellow Mountain, was held at New York City's World Trade Center (WTC) in May this year, to demonstrate the charm of this renowned tourist destination.
Featuring photo displays, local opera performances and a Chinese tea ceremony show inside the Oculus, a transportation hub and shopping mall of the new WTC, the event made a comprehensive presentation of the scenery and cultural connotations of Mount Huangshan.