SMEs to get further policy support
Share - WeChat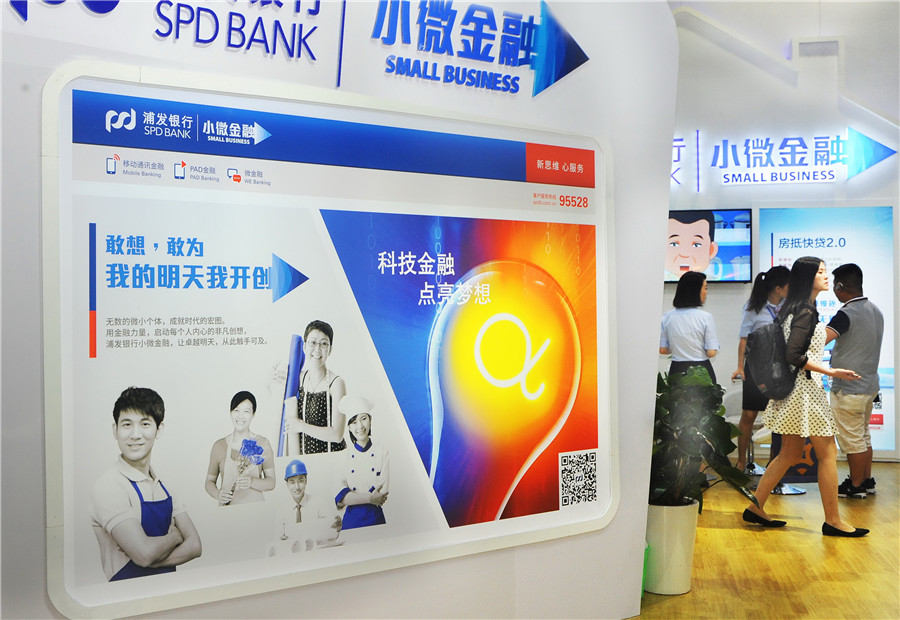 Small firms to benefit from govt measures to control risks and prevent local labor market shocks, say industry experts
Chinese policymakers are likely to further ease monetary policy and promote bank loans for small and medium-sized companies in the second half of this year, introducing measures to control risks and prevent shocks in the local labor market, according to industry experts.
Further easing monetary policy can help to achieve the goal, said Huang Yiping, an economist at Peking University and a former member of the central bank's monetary policy committee.
Other economists said injecting liquidity through standing lending facilities can be expected, which will allow medium and small banks to access cheaper funds from the interbank market, and to raise loans for small businesses.
China's total outstanding loans for small enterprises surged to their highest level in Asia in May, at 10.3 trillion yuan ($1.5 trillion), a 21 percent increase from a year earlier, 5.8 percentage points higher than at the end of 2018, according to data from the People's Bank of China.
The PBOC and the China Banking and Insurance Regulatory Commission jointly issued a white paper last month, pledging to enhance support for SMEs in multiple ways such as cutting financing costs and allowing a higher ratio of nonperforming loans.
"Global trade tensions are escalating, which has weakened external demand and given export-intensive small businesses a shock. The output and order volumes of some export companies have been affected and they face future uncertainties," said the white paper.
"How to price SME loans is the key, the price needs to reflect companies' real risk level," said He Dayong, managing director and partner at Boston Consulting Group.
"An up-floating interest rate for companies with higher default risk can better encourage banks to issue loans to SMEs. Otherwise, cheaper yet high-risk credit will erode banks' profits and even drive small banks into operational difficulties," He said.
"Financial regulators' tolerance of higher NPL ratios for SME loans will also motivate commercial banks' lending," he added. "The challenge is how to precisely assess SMEs' financial risks and to prevent fraud based on limited information. Utilization of big data and advanced technology such as AI may be the key."
For SMEs, borrowing from banks is much cheaper than some non-banking channels such as private financing and peer-to-peer platforms. Banks' average lending rate was 6.16 percent in December, compared with 16.45 percent for private loans in Wenzhou, a city in Zhejiang province with many SMEs. The cost of P2P lending was about 13 percent, according to the white paper.
The State Council, the country's cabinet, announced in June that it will permit NPL ratios for SME loans to rise to 3 percent from 2 percent.
The average NPL ratio for SMEs was 5.9 percent in May, compared to 1.4 percent for large companies and 2.6 percent for medium-sized ones, the PBOC said.
The central bank has taken proactive measures in the first six months to increase loan supply to small companies. It required large banks to increase SME loans by 30 percent and cut average financing costs by 1 percentage point.
The PBOC also cut the reserve requirement ratio of medium and small banks again on June 17, injecting additional capital into the financial sector.
Overall credit growth quickened slightly in the first quarter, as the government's policy priorities shifted toward sustaining growth and stability. With GDP growth remaining steady from January to June, some economists are concerned that the faster pace of credit expansion could result in an increase in financial leverage.
Credit motivation, however, may increase pressure on smaller lenders, as they lack capital when profit growth slows. As such, the PBOC is encouraging commercial banks to issue perpetual bonds and convertible bonds to supplement their capital.
The financing needs of private corporate borrowers in China are still underserved by the formal banking sector because of structural factors, including implicit and explicit government guarantees for State-owned enterprises, and information asymmetries between lenders and private sector borrowers, according to industry experts.
"Banks' corporate loan growth continues to outpace the broader category of micro and small enterprise loan growth by a wide margin, suggesting that they remain cautious in allocating credit to small private companies and favor large corporate borrowers such as State-owned enterprises," said George Xu, a Moody's analyst.
China's crackdown on shadow banking since the end of 2016 has reduced credit availability for private and small companies, although it contained financial systemic risk to some extent, said Xu.