MLB official hopeful of growing Chinese interest in baseball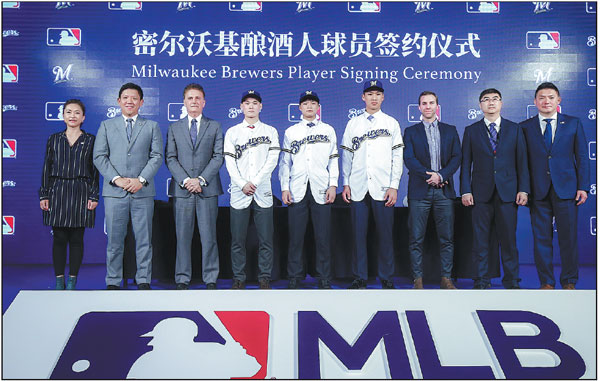 CLEVELAND, United States - Major League Baseball (MLB) Vice President Jim Small says he is hopeful of the sport's growth prospects in China, though he cautioned that it may take time for any superstar Chinese players to emerge.
"We're going to have a [Chinese] player playing at the top level," Small told Xinhua. "We've run our academies for just under ten years. We have seven [Chinese] players that have signed professional contracts so we have an opportunity to progress from there. But it takes time to finally have a Chinese superstar on the league. It's like baking bread in an oven; it's done when it's done. You can't make it done any earlier."
The MLB has set up several development centers in China in order to help identify and develop future baseball players. While seven Chinese teenagers have signed with MLB clubs in recent years, none have yet made an appearance in the league, though Small is confident that this will change in the future.
"Many things need to come together to make that happen. We're moving in the right direction. We're doing the things we need to do daily at our development centers. The more kids we get, the better our chances are. We're going to find that one special kid who has a chance to play in the Major League. I'm optimistic that it's going to happen."
Small also believes that baseball, which is a popular and established sport in other parts of East Asia, will finally take root in China. "In terms of developing the sport in China, it's a place that has a growing appetite for the sport. A lot of Chinese look at baseball as an Asian sport. They don't look at it necessarily as an American sport. They see that the Japanese are very good at it. South Korea is also very good. And they think, "Why not us? Why can't we do that?" So that's a huge opportunity for us."
"China is not like any other place in the world. And we need to be patient. We want baseball to be popular in China. We want China to be a baseball-playing nation. And that's going to take time. There's a long way to go, but we've been very encouraged with what we've seen," Small added.