Beachwear highlights Dunhuang murals
Share - WeChat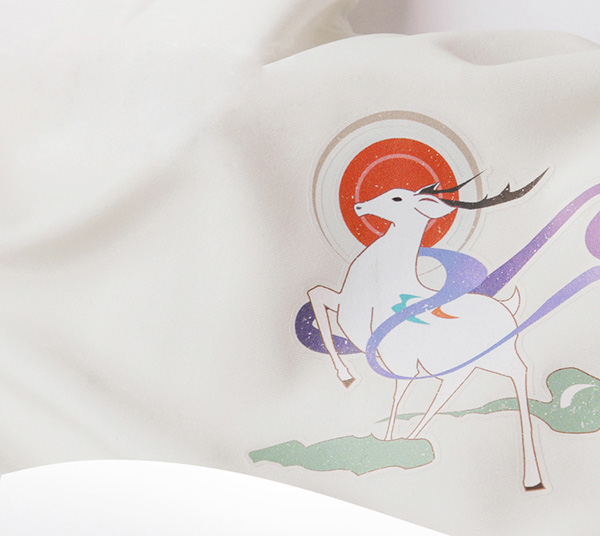 To beat the summer heat, nothing sounds more appealing than going to the beach in perfect beachwear.
Now a swimsuit and a beach robe featuring the mysterious Dunhuang mural patterns promises you a unique beach look.
The swimsuit featuring a buck deer pattern draws inspiration from the mural The Deer King: Bensheng discovered in the 257th cave of the Mogao Grottoes. The flowing auspicious clouds featured on the beach robe are patterns ubiquitous on Dunhuang murals.
The two items, whose designers are post-95 generation, are already available on Dunhuang Taobao, a store on China's leading e-commerce platform. This marks the museum's first step to merge their offline and online marketing to better promote their cultural and creative products.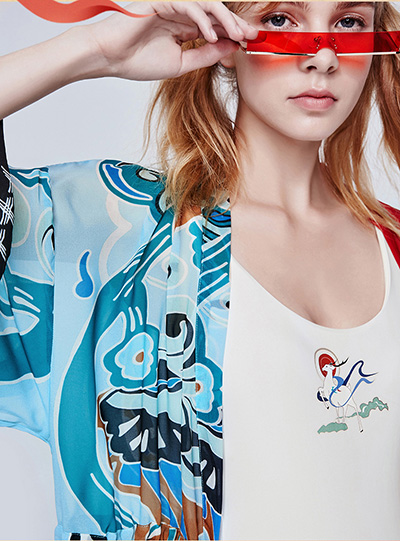 Seeing the proven success of the Palace Museum's foray into designing and marketing its cultural and creative products online, many more Chinese museums have followed suit to form an ever-strong alliance with e-commerce platforms to tap the value of their own national treasures.
"In collaboration with Taobao, we created the spin-off products of Dunhuang murals in the hope to integrate traditional culture with modern aesthetic standards and lifestyles. In doing so, life can be instilled into cultural relics and the public, especially the young one who will be more willing to know about and appreciate the Dunhuang culture," said Shi Mingxiu, director of the Dunhuang Museum.
Yang Xiaoyu contributed to th is story.
Most Popular