Juve going the extra mile on China trip
Share - WeChat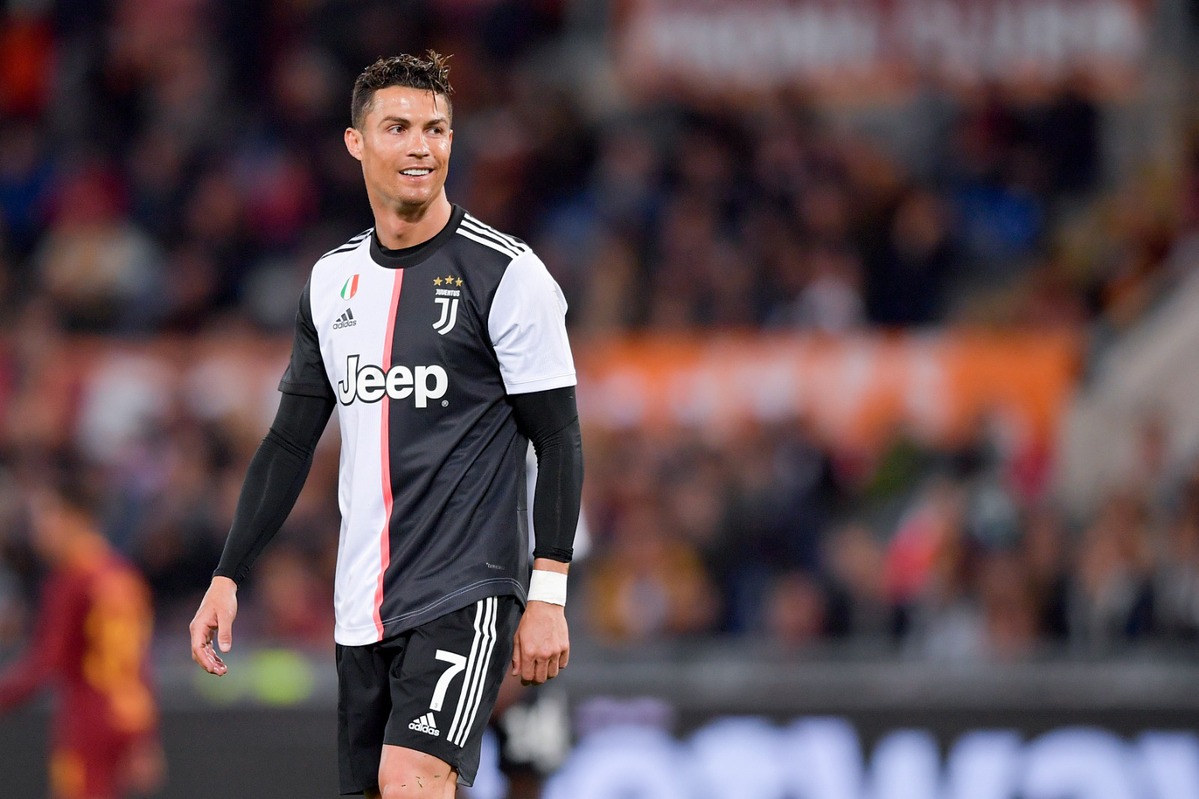 Italian giant plans additional stop with Nanjing game
As if seeing Cristiano Ronaldo strut his stuff in another installment of the fabled Derby d'Italia wasn't enough of a treat, Italian giant Juventus has an additional surprise up its sleeve for its Chinese fans this summer.
With superstar CR7 in tow, the Bianconeri are raring to put on a good show and test a batch of major new signings when they take on Serie A rival Inter Milan at Nanjing Olympic Sports Center on July 24.
It will be the second stop on the Turin team's preseason tour of Asia and part of the International Champions Cup mini-tournament.
Last week Juve revealed to China Daily that it is poised to announce another "big event" in another Chinese city as part of efforts to increase its commercial clout and satiate its growing fanbase here, four years since it last played in China.
"It's quite a long time since we last toured in Asia so we would like to do a fantastic preseason tour for fans, media and sponsors," Juve's chief revenue officer, Giorgio Ricci, told China Daily last Friday.
"We think this is a very strong opportunity to reach a wider audience because, playing against other big teams like Inter, it's really important for us to double the exposure of each match. The combining effect with the opponent is to reach a broader audience.
"Apart from the match in Nanjing we are working with our main sponsors to organize another big event in another big city. We can't disclose the details just yet but I can say that in addition to the ICC match in Nanjing, Juventus fans will have the opportunity to see the stars not on the field but at least at another big event.
"Cristiano is part of the team so of course he will be there with all the other players."
Ronaldo, as always, will be the main attraction on the tour, which also takes the team to Singapore and South Korea. However, a slew of new summer signings have added an extra layer of intrigue.
Welsh star Aaron Ramsey has arrived from Arsenal, French midfielder Adrien Rabiot has landed from Paris Saint-Germain, veteran goalkeeper Gianluigi Buffon has returned from PSG for a second stint and coveted young Dutch defender Matthijs de Ligt is widely reported to be close to a move from Ajax that could be completed by the weekend.
Juve is hopeful the new-look squad, under the stewardship of former Chelsea manager Maurizio Sarri, can finally end its 23-year wait to be crowned kings of Europe.
"When Juve plays any game, playing well and playing to win are the priorities," said Ricci. "Even if it's a friendly match, it's really important. The ICC matches are part of the preparations for the season, to test the players. We will be there with our full squad.
"The only players that will not take part in the tour are the ones who have been at the Copa America (such as Argentina's Paulo Dybala).But all the other available top players will be there. The match in Nanjing is quite special because we will be playing against one of our big Italian rivals, so we consider this a very important event to promote the best of Serie A football in China.
"It's a really important match to engage media in Italy, but also to promote Serie A on the Chinese market."
Like all big European clubs, Juve is now locked in to boosting its presence on Chinese social media, and cites growing numbers of followers on all the main platforms as evidence of the inroads it's making here.
"Consider that worldwide over the last year we had an increase of more than 15 percent in terms of fans, and in the Asia-Pacific region the increase was 18 percent. In the Asia region we are growing faster than in the other parts of the world," said Ricci.
"We have around 60 million fans in China now. Our digital fanbase is around 3 million on the various platforms like Weibo, WeChat, our new Douyin account and TouTiao. We have 19 fan clubs in China-consider that there were only five in the 2017-18 season."
Establishing a stronger physical presence in China is also high on Juve's agenda. The club already has five soccer academies here, in Nanjing, Shanghai, Tianjin, Zhuhai and Meishan, with plans to open more.
"We want to establish our presence permanently within the Asian region with the goal of expanding more academies and being present with all our engagement projects," said Ricci.
"Following the path of the Chinese government with its strong commitment and investment in growing football, we think that it's really important for us to be present here and to give, on one hand, our support on the technical side, and on the other hand, to create new projects with the academies to engage more kids and their families."
Most Popular
Highlights
What's Hot