World Peace Forum calls for joint effort to common benefits
Share - WeChat Politicians and scholars gathered in Beijing for the Eighth World Peace Forum to exchange their views on world security challenges and extend their suggestions for world peace on Monday and Tuesday.
The annual forum, organized by the Chinese People's Institute of Foreign Affairs and Tsinghua University, was themed "Stabilizing World Order: Common Responsibilities, Joint Management and Shared Benefits" this year and held against the backdrop of improving the situation on the Korean Peninsula, the ever-changing China-US trade talks and other security uncertainties around the world. Chinese Vice-President Wang Qishan attended the opening ceremony and made a speech on Monday.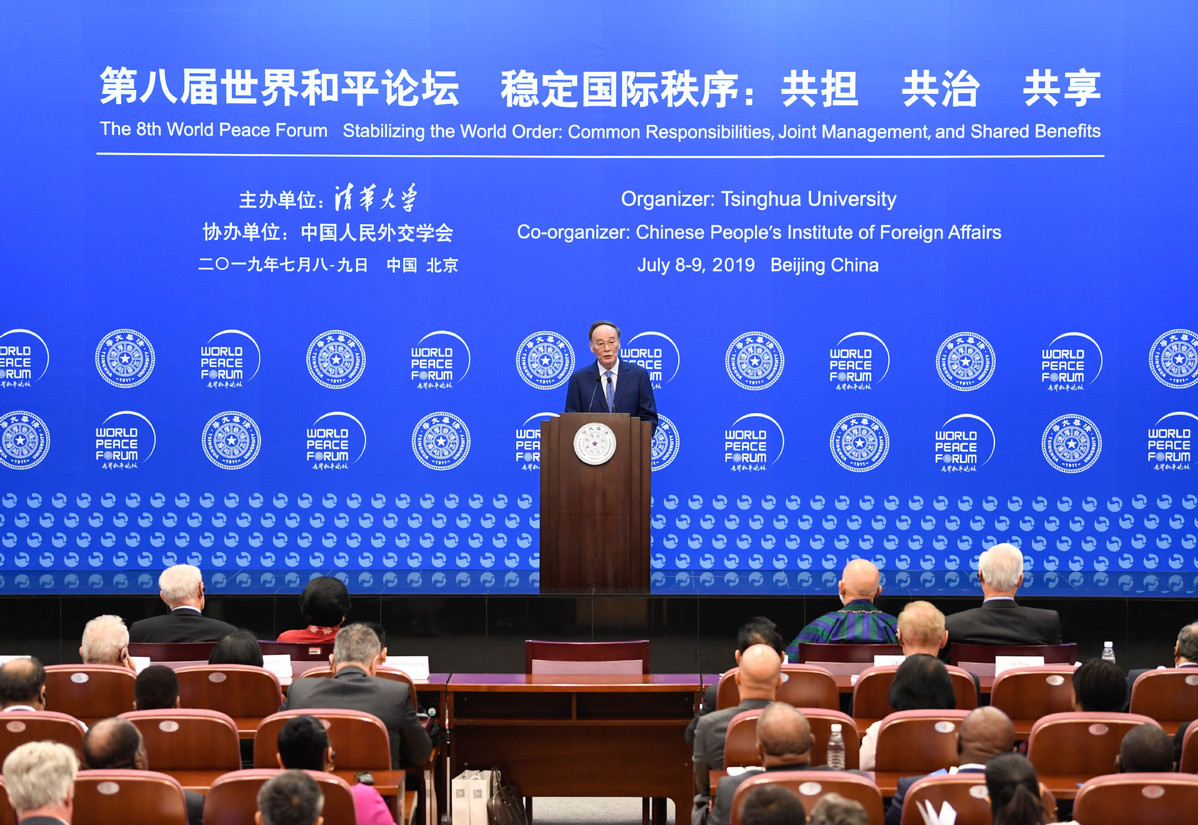 More than 200 international relations scholars from 24 countries and over 50 foreign ambassadors in China attended the forum. VIP guests including former Indonesian President Megawati Soekarnoputri, former Secretary of the Security Council of the Russian Federation Igor Ivanov, former Afghanistan President Hamid Karzai and former Singapore Prime Minister Goh Chok Tong. They were invited to give speeches at plenary meetings. Over 100 members from global think tanks attended 22 different group panels. The speeches and group panels covered different topics, from international configuration to regional affairs, and artificial intelligence technology and governance. The following are selections of opinions from the forum attendees.
US-DPRK dialogue and peace on the Korean Peninsula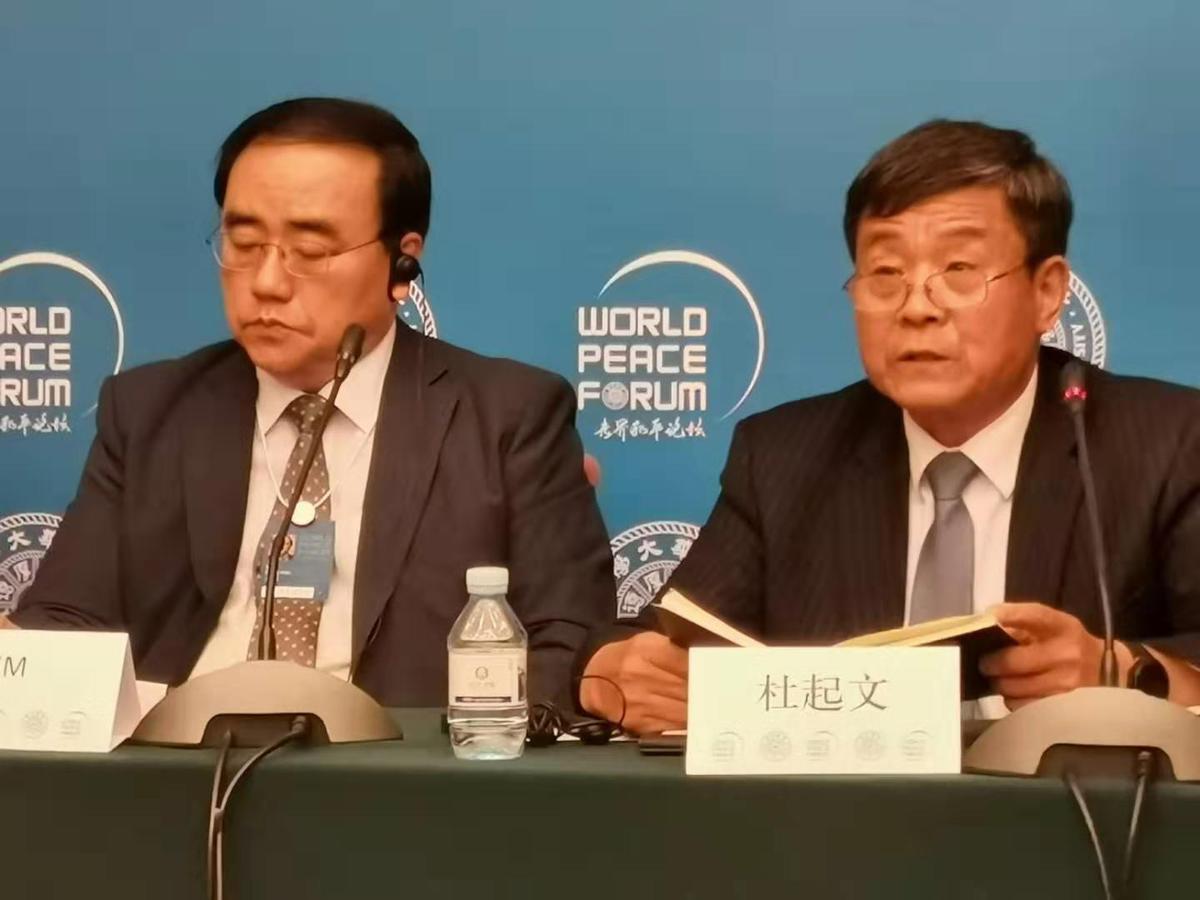 Du Qiwen, former deputy minister of the CPC Central Foreign Affairs Office, China
Du suggested enhancing mutual trust between parties concerned about the DPRK through non-governmental cooperation. "In this way, the DPRK will feel more confident in denuclearization and then the Northeast Asian integration cooperation. For China, Japan and South Korea, they need to take the peninsula situation more into consideration when planning regional cooperation, which will provide a favorable and important international environment for peninsula peace," Du said.
Kim Sung-han, former minister of Foreign Affairs and Trade, Ministry of Foreign Affairs of South Korea
Kim said the three-party mechanism really works to ease tension on the peninsula, judging by the Trump-Kim Panmunjom meeting in June, and the DPRK is likely to continue with this kind of third party liaison. "Under these circumstances, I think China and South Korea should further work together to help enhance US-DPRK talks in a constructive manner."