Gauff thinking about Wimbledon next year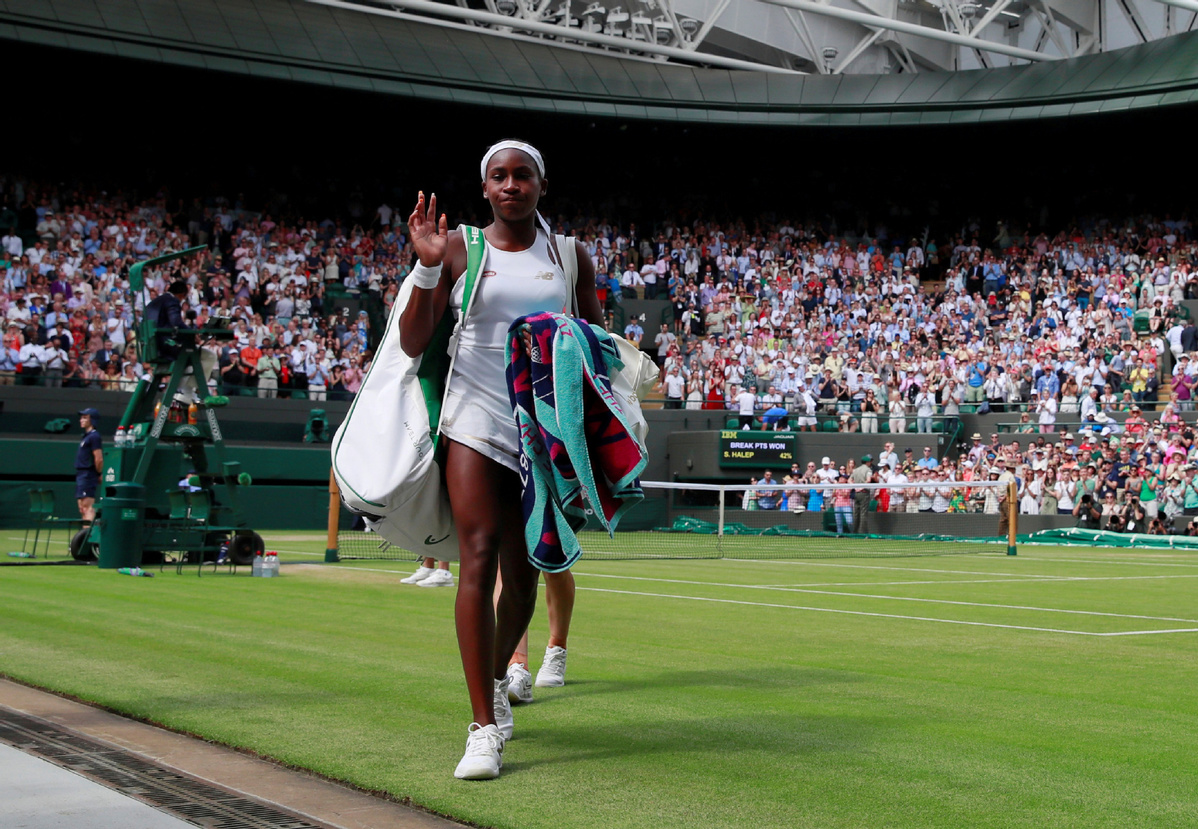 WIMBLEDON, England — A day after her memorable Wimbledon ended, Coco Gauff already was thinking about coming back.
"Obviously, there's always room for improvement," Gauff said in an interview with The Associated Press at the All England Club on Tuesday.
"I'm going to go and practice and improve some things," the 15-year-old Floridian added, raising her eyebrows and smiling her infectious smile, "so that next time, I can win the tournament."
Well, then.
Gauff made quite an impression over the past two weeks at the grass-court Grand Slam tournament, accumulating a series of milestones — and a legion of fans around the globe.
"To say the least, a star has been born," All England Club chief executive Richard Lewis said. "It's good for the sport. It's good for the event."
First, Gauff became the youngest player to qualify at Wimbledon in the professional era. Then she made her main-draw debut at any major tournament with a victory over five-time Wimbledon champion Venus Williams, who is 39. And then she became the youngest player to reach Week 2 at the All England Club since 1991.
What stands out the most to her from it all? "The most important point for me is just the match point after beating Venus. That was a moment that I will never forget," Gauff said. "Watching the video, it seemed like it all happened quickly. But during it, I felt like I was on the court for like 20 minutes, when I dropped the racket and everything."