Expanding market access opens new growth avenues for foreign enterprises
Share - WeChat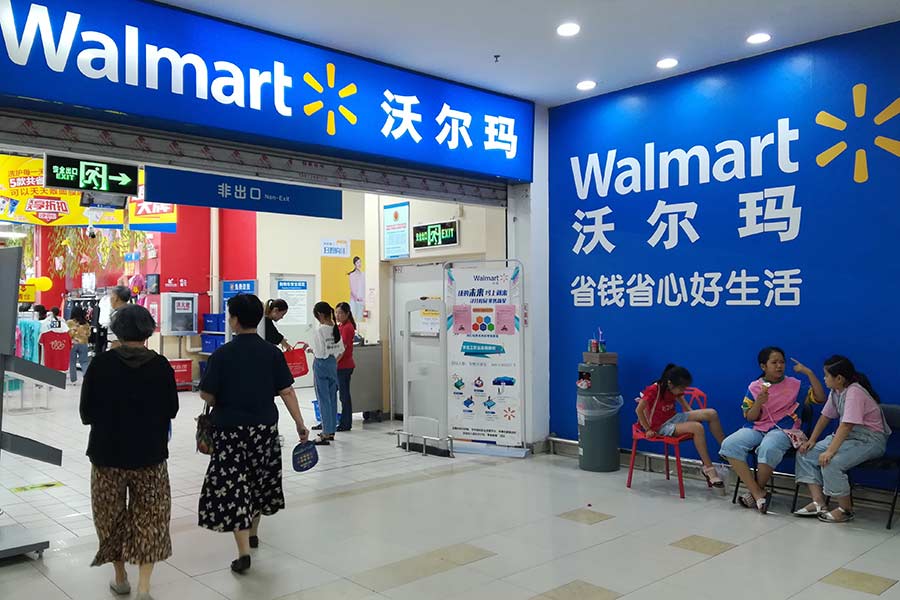 BEIJING - Global retail giant Walmart Inc is planning to further increase its investment in the Chinese market after opening a mega perishable products distribution center in South China's Guangdong province in March.
The US-based multinational said on Monday it would spend around 8 billion yuan ($1.16 billion) over the next 10 years to build or upgrade over 10 distribution centers to boost online and offline businesses to meet Chinese customers' demand for fresh goods and convenient services.
The investment plan came a day after China released a revised list of industries for foreign investment, which includes logistics of ordinary goods, cold chain logistics for fresh agricultural goods and special medicines.
Walmart is looking for sustainable and quality growth in the Chinese market and the revised foreign investment list further supports its investment plan for upgrading local logistics supply chains, said Ryan McDaniel, senior vice-president of supply chain with Walmart China.
Along with the catalog, two shortened negative lists were also rolled out.
The two lists, one for pilot free trade zones and one for the rest of the country, contain fewer access-limiting measures. Pilot FTZs now have 37 items that are restricted for foreign investors, down from 45, while non-FTZ areas are required to implement 40 items instead of 48.The negative lists outline sectors that are restricted to foreign investment.
"This is great news for us. While we are at the beginning of 5G's commercial deployment, the Chinese government's open policy will help drive the healthy growth of our industry and accelerate 5G applications in industrial verticals," said Zhao Juntao, president of Ericsson China, as the negative lists ease market access to value-added telecom services.
One of the highlights of the revised negative lists is further opening-up in the exploration and development of petroleum and natural gas.
"I'm pleased to witness that China is pushing forward its opening-up policy. The continuous improvement of the business environment for foreign investors gives us more confidence in the future development of the Chinese economy," said William Zhao, Total China country chair.
The French energy giant is the first international energy company to conduct offshore oil and gas exploration in China. "As our business has a presence across the entire value chain of China's energy industry, I believe, the company will have access to more opportunities in a fairer business environment," Zhao said.
China bucked a global trend of foreign direct investment slide by attracting $138.3 billion last year. In the first five months of this year, the country saw an FDI inflow of $54.6 billion, up 3.7 percent year-on-year.
Chinese Premier Li Keqiang said last Tuesday at the Summer Davos Forum that China will remain firmly committed to opening-up and building an open economy of higher standards.
The country will become more open, transparent and predictable for foreign investment, and its business environment will further improve, according to Li.
Xinhua