Luckin eyes tea market, expansion
Share - WeChat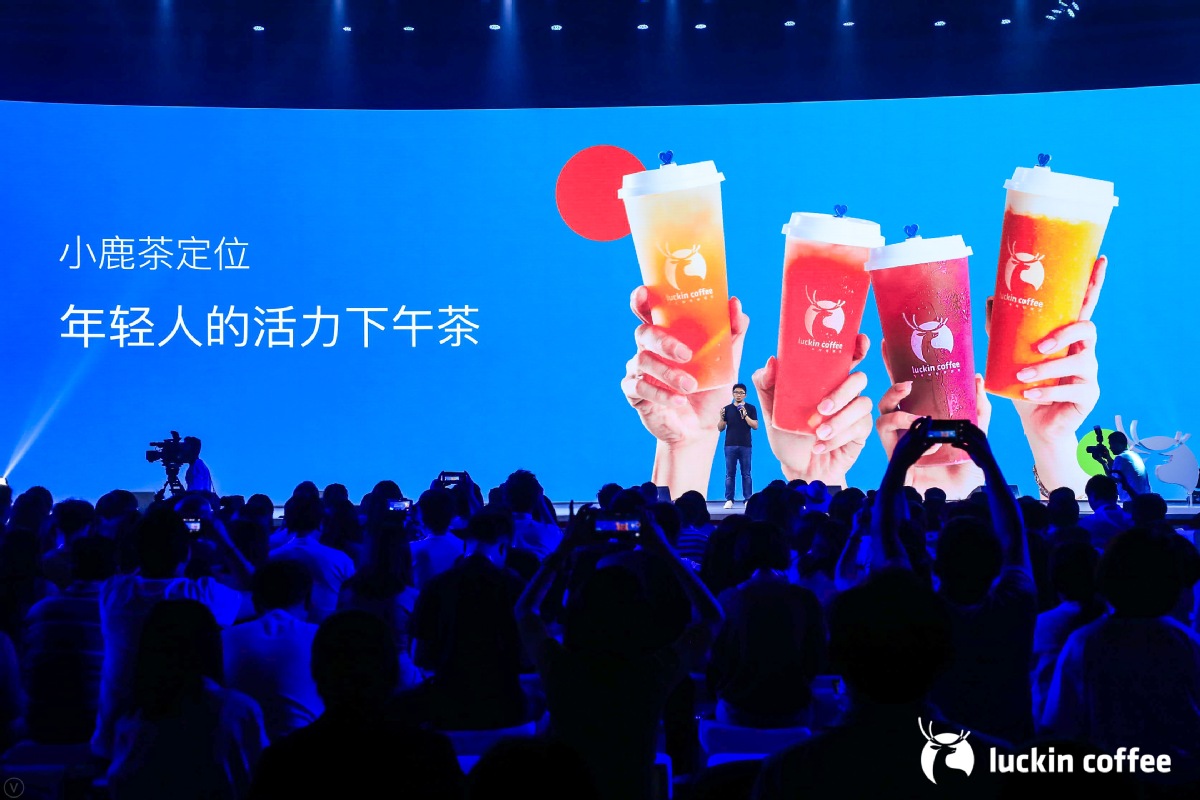 Luckin Coffee, the Chinese answer to Starbucks, has diversified its beverage offerings by adding tea at its more than 3,000 stores in 40 cities to cash in on the country's latest trend of hand-brewed tea-based beverages.
On July 8, the coffee chain announced its new strategy of entering the tea category in Beijing. Guo Jinyi, senior vice president of Luckin, said after fast development in 20 months, Luckin Coffee has improved its customer buy rate and brand awareness.
"Tea beverages and coffee are the top two beverages most popular among young people at work. Getting into tea beverages is a sound strategy for us," Guo said. Luckin Coffee's stores have been stationed at more than 2,000 office buildings and more than 100 universities and colleges.
Guo said their new offering is targeted to solve challenges in the hand-brewed tea-drinking market including inconsistent quality and taste resulted from franchised models and insufficient capacity in supply management, as well as hygiene concerns raised by hand-brewing.
Luckin's data shows each existing hand-brewed tea chain has no more than 500 directly operated outlets; most of their stores are franchised.
However, maintaining consistent quality and taste is a major challenge, even more difficult than hand-brewing coffee, said Wang Zhendong, head of the consultancy firm Shanghai Feiyue Investment Management.
"That's why Heytea (a leading hand-brewed tea chain) requires three to four people to work on one cup of tea," he said.
Wang said tea has more penetrating power in third- and fourth-tier cities and among young and female consumers.
In May, Luckin Coffee vowed to open 10,000 stores in the country by 2021 and expand its non-coffee sector, despite questions about its plan to achieve profitability.
Qian Zhiya, CEO of Luckin Coffee, said the chain is going to add 8,000 new stores in less than three years, which means eight more stores per day on average. She added the company will reach 2,500 stores by the end of this year to become the country's largest coffee chain operator in terms of number of outlets and cups sold.
Starbucks dominates the market with 3,800 stores in China and plans to open more than 6,000 stores by 2022.