Envelopes mark ties with Cuba, Uruguay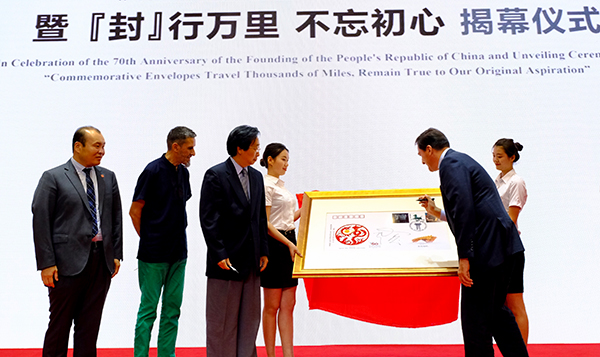 The unveiling ceremony for the China-Uruguay and China-Cuba Commemorative Envelopes took place Friday at the Liangmaqiao Diplomatic Office building in Beijing.
Themed "Envelopes Travel Thousands of Miles, Remain True to Our Original Aspiration", the ceremony was part of the cultural exchange program sponsored by the China Foundation for Peace and Development. This program celebrates the 70th anniversary of the founding of the People's Republic of China and promotes friendly ties between China and multiple nations through cultural exchanges.
Unveiling the commemorative envelopes and addressing the ceremony were Wang Hua, deputy secretary-general of the China Foundation for Peace and Development; Fernando Lugris, Uruguayan ambassador to China; and Lisbet Quesada Luna, chargé d'affaires ad interim of the Cuban embassy to China.