ABB to open center for smart building solutions in Shenzhen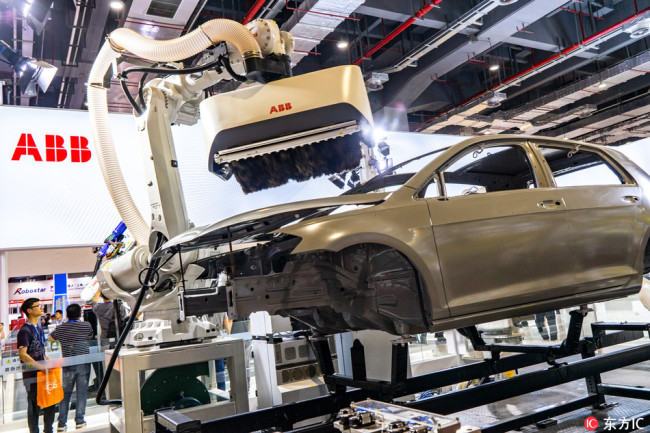 Swiss industrial conglomerate ABB Group will open a new innovation center in Shenzhen, Guangdong province, in the second half of this year to locally provide solutions for smart building development, said an executive.
Oliver Iltisberger, managing director of the smart buildings business line of ABB's electrification business, said as China is seeking new ways to promote energy efficiency and minimize carbon emissions to design healthier environments in its cities, ABB is now experiencing fast growth in the areas of intelligent building and related electrical businesses.
Eager to improve its service ability, the group opened a new ABB customer experience center in Beijing on Monday to highlight the development of smart cities with infrastructure upgrades, carbon-free transportation and energy savings.
After the group's restructuring in 2018, ABB's business today focuses on four areas – electrification, industrial automation, motion, and robotics and discrete automation, supported by its common digital platform named ABB Ability.
Under the structural change, ABB's power grid business will be divested to Japan's Hitachi Ltd in 2020.