PwC: 100 companies may get listed on the new tech board
Share - WeChat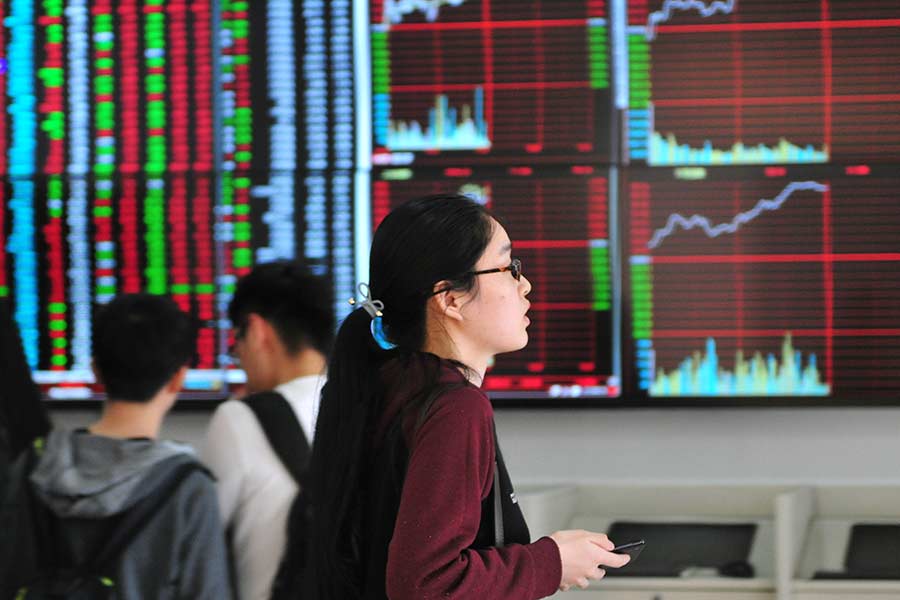 Nearly 100 companies will hopefully get listed this year on China's recently launched Nasdaq-style high-tech board known as the STAR Market, a forecast by PwC showed.
The Shanghai Stock Exchange had accepted 141 companies' applications for an initial public offering on the STAR Market by June 27. Most companies are in four sectors: information technology, biomedicine, high-end equipment manufacturing and new materials.
The first batch of companies are expected to be listed on the STAR Market in July, said PwC, a world leading accounting, auditing and assurance firm which released a review of the IPO market in the first half of 2019 on Tuesday.
"The introduction of the STAR Market and the trial implementation of the new registration system will promote the A-share IPO market in the second half of 2019. We expect over 200 A-share IPOs this year with a total size of more than 180 billion yuan ($26 billion)," said Geoffrey Wang, PwC CN/HK Assurance Markets Leader.
Since the regulator began allowing companies to file their STAR Market IPO applications, some market participants and the media raised doubts on the authenticity of the information filed by certain companies.
"I think it is unavoidable to hear negative comments. But on the other hand, supervision by public opinion will give market participants and the regulators an opportunity to learn how to do better in terms of information disclosure and how to set more targeted requirements on information disclosure. It will promote the benign development of capital markets and the STAR Market in China," said Wang.
The quality of information given by listed firms will largely determine the development prospects of the new market as investors will need accurate and adequate data to judge the investment value of risky high-tech companies, said Dong Dengxin, director of the Finance and Securities Institute at Wuhan University of Science and Technology.
"Generally speaking, information disclosure of companies going public on the STAR Market is rather adequate and complies with related requirements, as the SSE would conduct several rounds of inquiries about any suspicious information," Dong explained.
Securities regulators and the SSE should be able to deter applicants for IPOs on the STAR Market from breaching information disclosure regulations by ratcheting up punishments, he added.
PwC also noted that in the first half of 2019, China's A-share market recorded 64 IPOs, roughly the same as the number in the same period of last year.
The firm projected that the number of IPOs in the A-share market will rise from 105 last year to 200 this year, and the money raised will increase to 180 billion yuan from 138.6 billion yuan.
Among the 64 IPOs, there were four A-share IPOs of banks. They are the Zijin Rural Commercial Bank Co Ltd, Bank of Qingdao Co Ltd, Bank of Xi'an Co Ltd and Qingdao Rural Commercial Bank Corp.
Recent events at a few banks raised investors' concerns about the asset quality, profitability and corporate governance of small-and mid-sized banks. Despite those cases, the spokesperson for China's banking and insurance regulator said on June 9 that the overall risks of small-and mid-sized banks are manageable.
"Regulators, intermediary agencies, companies and banks all hope to see sound corporate governance at banks. In a mature economic environment, listed companies can stand up to the panoramic scrutiny regarding corporate governance. Personally speaking, I welcome the listing of compliant banks and non-banks so that they will play a better role in offering corporate financing by building healthier platforms and improving their corporate governance capabilities," said Jean Sun, a corporate services partner of PwC China.