Huawei, National Museum join forces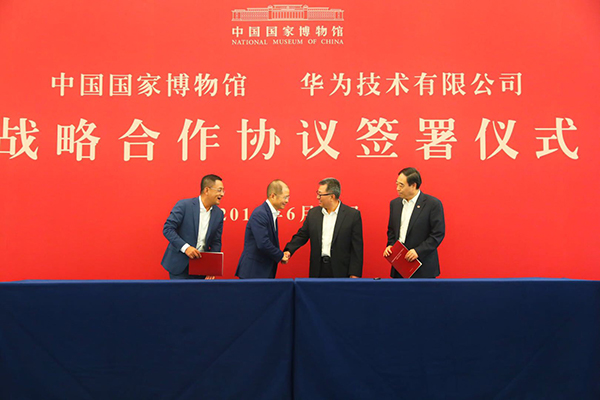 The prevailing demand for smart museums has prompted the marriage between cultural institutions and technology worldwide.
In an effort to address the trend, the National Museum of China and Huawei Technologies Co Ltd have joined forces so that more developments in telecommunications, artificial intelligence and other scientific frontiers can benefit the upgrade of museums to diversify the experiences of visitors.
The two sides recently signed a strategic cooperation agreement in Beijing that will promote the regular exchange of human resources between the pair as well as the establishment of a joint creativity team. Huawei will also provide support with the building of labs for the National Museum of China's postdoctoral centers.