Lionsgate Entertainment World set for July 31 opening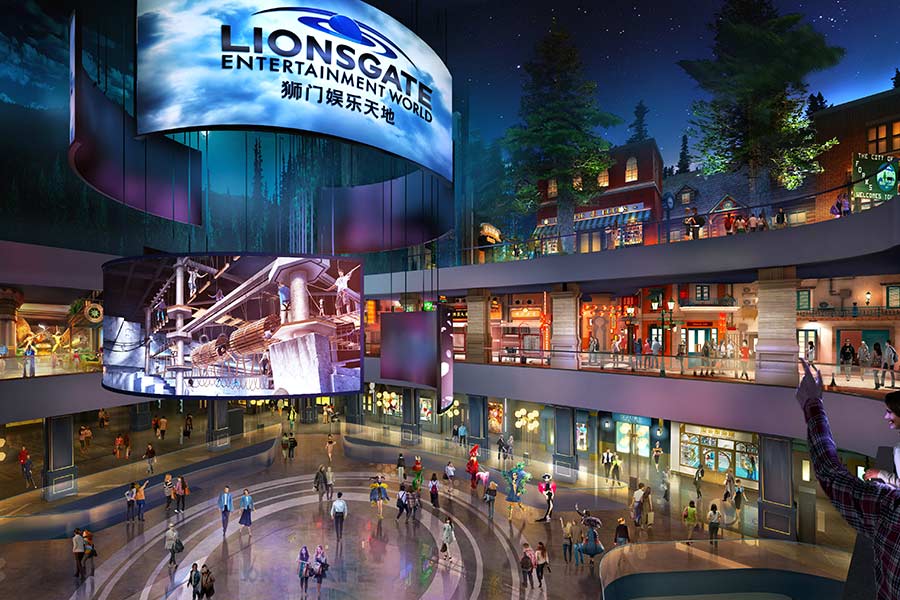 Lionsgate Entertainment World has announced the opening of Asia's first movie-themed vertical theme park in Zhuhai city in South China on July 31 to cash in the rising tourism opportunities in the Greater Bay Area.
The park, an investment of the Hong Kong Lai Sun Group on the International Recreation and Tourist Island in Hengqin, Zhuhai, is set to transform some of global content leader Lionsgate's most popular movie franchises into immersive entertainment offerings and experiences through innovative design, advanced technology application and world-class partnerships.
Spanning 22,000 square meters of premium indoor space, Lionsgate Entertainment World highlights six global film franchises and Chinese box office hits, including The Hunger Games franchise, The Twilight Saga and The Divergent Series.
Visitors can immerse themselves in the familiar stories and create their own side stories when interacting with the park's offerings.
"From escaping the capitol, to braving the mental and physical challenges of Dauntless, to taking on a newborn vampire army with Jacob and the wolf pack, we can't wait for fans to step into the worlds of their favorite films to create their own authentic adventures," said Jenefer Brown, Lionsgate's senior vice president, Global Live and Location Based Entertainment.
Targeting mainly domestic leisure travelers , the company said it is expected to draw about 1.5 million visitors during the first year of operations.
The company said the park is complementary to other attractions in the Greater Bay area. The Lionsgate park is designed to attract mostly young adults aged between 16 to 54 years old. Other theme parks in the area are mostly positioned to target family visitors.
In addition to highlight attractions and rides, the park includes dining outlets and retail shops.