A Lillet goes a long way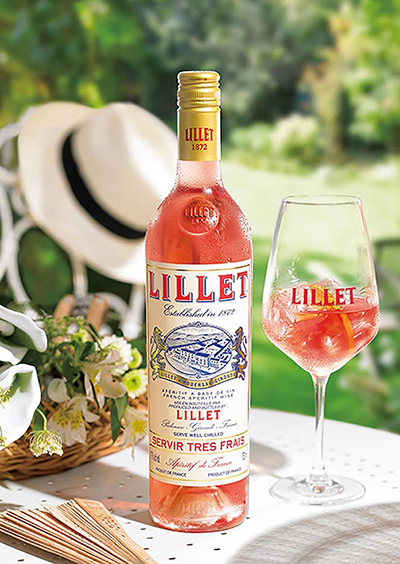 There's a remarkable moment in Ian Fleming's debut novel Casino Royale (1953), which first introduces the British man of mystery and secret agent, James Bond. As early as chapter seven, 007 meets CIA agent Felix Leiter for a drink; Bond looks at the barman and first orders his trademark cocktail.
"A dry martini," says Bond. "One. In a deep champagne goblet. Three measures of Gordon's, one of vodka, half a measure of Kina Lillet. Shake it very well until it's ice-cold, then add a large, thin slice of lemon-peel." Bond then turns to Leiter: "This drink's my own invention. I'm going to patent it when I can think of a good name." The following night, Bond christens it the Vesper, after the woman he has just met and ultimately falls in love with – sidekick Vesper Lynd.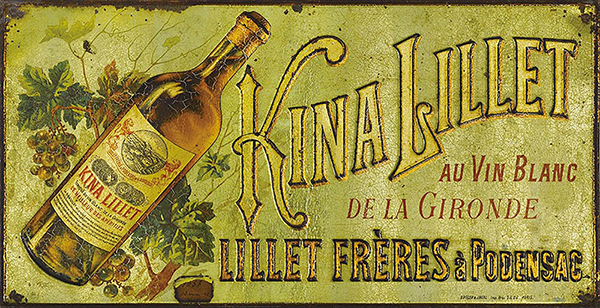 What makes the reference all the more remarkable is that, over the series of James Bond novels, which contain no less than 122 references to bespoke champagnes such as Dom Pérignon and Krug, this is Fleming's first and only reference to any recipe for a dry martini. It's proof that a little Lillet has come a very long way – 66 years, in fact.
It's come some way before that, too. The wine-based aperitif hails from Podensac, a small village south of Bordeaux in the heart of the Graves vineyards region, adjacent to Sauternes. Founded in 1872 by Paul and Raymond Lillet as Maison Lillet Frères – a merchant of fine wines, liqueurs and spirits – the brothers were smart entrepreneurs and remarkable connoisseurs. The drink was originally called Kina Lillet because it contained a small amount of Peruvian cinchona bark known as Kina; as quinine is a component of the bark, it was both fashionable and medicinal in its day, as it was thought to allay symptoms of malaria and prevent mosquito bites.
Most Popular