An ordinary hero
Share - WeChat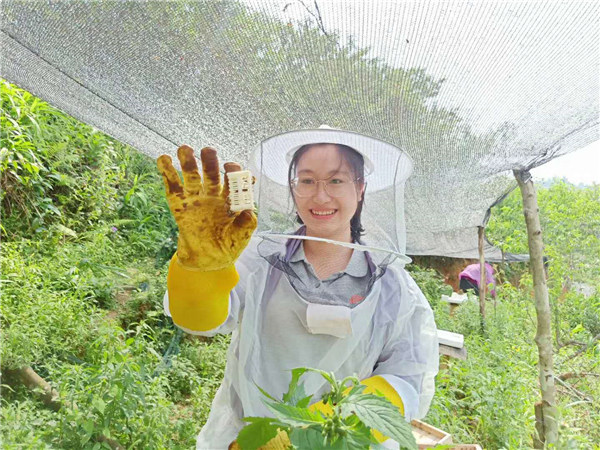 People recall the life of a grassroots Party worker.
Huang Wenxiu didn't know the rainy night in the mountains surrounding the Guangxi Zhuang autonomous region's Baise city would be her last. She instead expected it'd be a homecoming to the village where she began her career after graduation.
Huang released a video on social media around midnight of June 16 that showed lightning and thunder, and roads covered in water. Some of her colleagues commented: "Watch out! Be careful!" Some asked her to quit the trip and stay in a safe place. After 1 am, they lost contact with Huang, whose body was found in a car washed into a valley by the flash flood.
The 30-year-old was Party chief of Baini village in Baise's Leye county. She led the local poverty-relief work. Her death drew huge attention among the locals and netizens on social media, who mourned for her because she devoted her life to the well-being of others instead of her own.
That night, her father, Huang Zhongjie, who was recovering from a liver-cancer surgery, noticed the bad weather and persuaded her to stay until the next morning. But she told him: "That's why I have to go now. The village could be flooded tonight."
Most Popular