Nio recalling nearly 5,000 SUVs over battery problems
Share - WeChat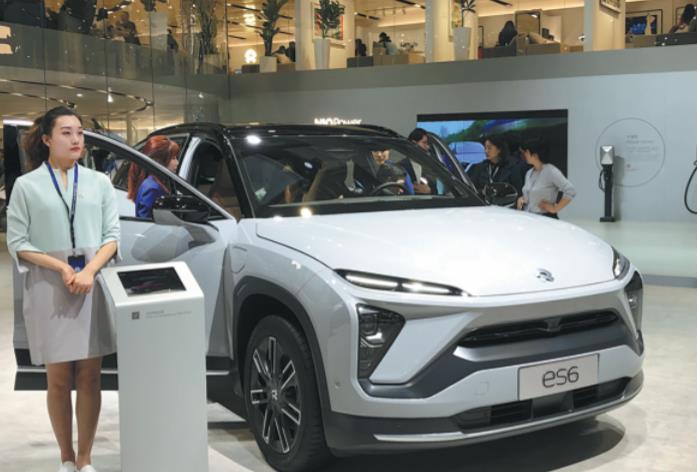 Chinese startup Nio is recalling 4,803 vehicles with possible risks amid widespread concerns over electric car safety because of multiple reports of vehicles catching fire in the past months.
In a statement on Thursday, Nio said it found battery risks in its ES8 SUVs made between April 2 and Oct 19, 2018.
The company said some of the voltage wiring harnesses in the battery module may have been compressed by the upper cover plate because of improper placement.
Over time, repeated contact would wear down some of the cables, resulting in short-circuits and fires.
Nio said it will take two months to swap out battery packs on all of the affected vehicles and the service will be free of charge. Vehicles to be recalled accounted for about a quarter of vehicles sold since last year.
The company also said it will compensate "all users that incurred property losses in the incidents caused by battery quality and safety issues, in accordance with relevant laws".
Nio was the first Chinese startup to launch its electric vehicles and also the first to issue a recall.
Analysts said the company's response and recall will help alleviate people's worries over the booming segment of electric vehicles, adding that it has set an example for other electric startups to handle similar problems.
Statistics show gasoline cars are more prone to fires, about one out of every 10,000. That's more than twice the rate of electric vehicles, according to the Caijing magazine.
Around 40 fire-related incidents involving new energy vehicles were recorded in China and 135,700 units were recalled last year, according to the State Administration for Market Regulation.
The incidents have prompted industry authorities to tighten scrutiny over new energy vehicles.
In late June, the Ministry of Industry and Information Technology issued a notice, demanding companies to check for potential safety hazards with battery boxes, waterproof protection, high-voltage wiring harnesses and onboard charging devices.
It said carmakers should be held accountable for the fire accidents of their vehicles and demanded they begin investigation into the causes immediately after the incidents.
Following the accidents earlier this year, Xin Guobin, vice-minister of industry and information technology, called on car manufacturers to improve the safety of new energy vehicle batteries and take measures to eliminate dangers.
Xin said the government will accelerate the establishment of a comprehensive safety guarantee system to improve the quality of new energy vehicles. Carmakers should strengthen the research and development of safety technology, he added.
China became the world's largest market for new energy vehicles in 2015.
Last year, it sold 1.26 million units, up 61.7 percent year-on-year, according to the statistics of the China Association of Automobile Manufacturers.
An estimated 3 million new energy vehicles were on Chinese roads by the end of 2018. The association expected another 1.6 million such vehicles to join them by the end of 2019.