China's pilot FTZs successful in meeting their strategic and development goals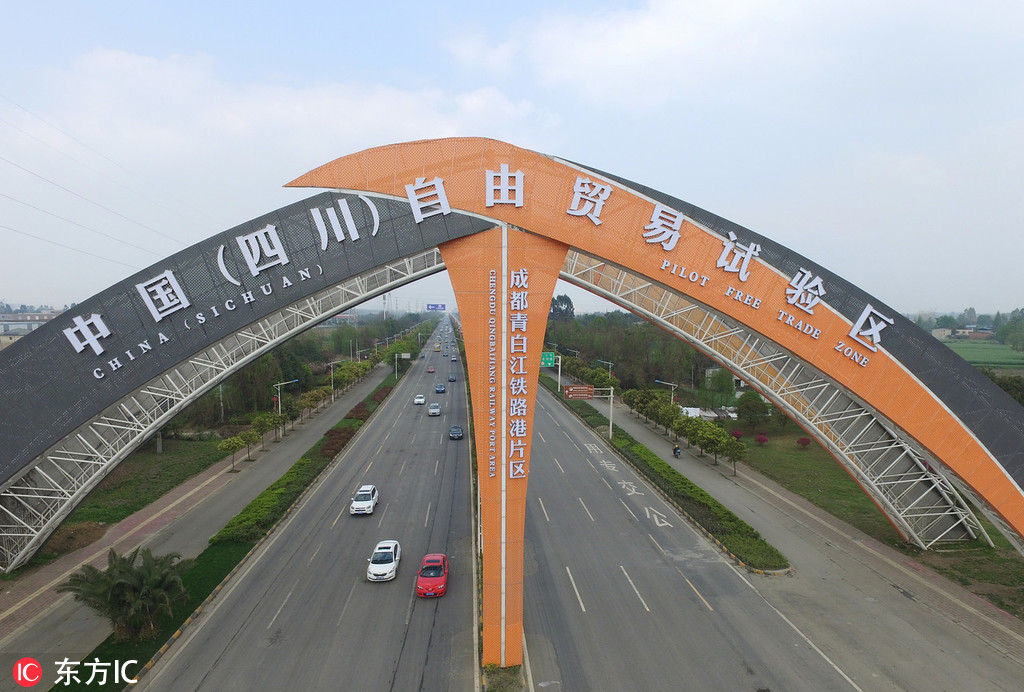 China's pilot free trade zones (FTZs) have carried out their tasks of experiment well in the past five years, overall realizing strategic and development positioning, a newly released report said.
A total of 171 reform experiences of these zones have been copied and promoted nationwide, according to the report.
Since the establishment of first free trade zone in Shanghai in 2013, the country's 11 pilot FTZs, apart from Hainan FTZ, have witnessed 610,000 newly established enterprises in total as of the end of 2018, of which 34,000 were foreign companies, a report released by the Chinese Academy of International Trade and Economic Cooperation (CAITEC) with the Ministry of Commerce on Friday showed.

In addition, the FTZs have attracted 12 percent of the country's foreign investment inflow and generated 12 percent of China's imports and exports as of the end of 2018, the report said.
The report also showed that Shanghai FTZ has completed 98.99 percent of the tasks of experiment - the highest rate, while the completion rate for the second batch of FTZs in Guangdong province, Tianjin, and Fujian province exceeded 90 percent and the completion rate for the third batch of FTZs exceeded 70 percent as of the end of 2018.
The zones not only conform to the new trend of global economic and trade rules, but also have promoted China's various fields, such as investment, trade and finance, to benchmark against international advanced systems as well as to provide China's solution for the new rules of international economic and trade, Gu Xueming, president of CAITEC, said, CCTV.com reported.
Gu said China should continue to offer pilot FTZs greater reform autonomy, explore how to set up and improve the authorization mechanism of pilot FTZs and encourage them to continue to release institutional innovation dividends and break through the institutional barriers that restrict the key links of industrial upgrading.