Football match expands exchanges among Beijing's diplomats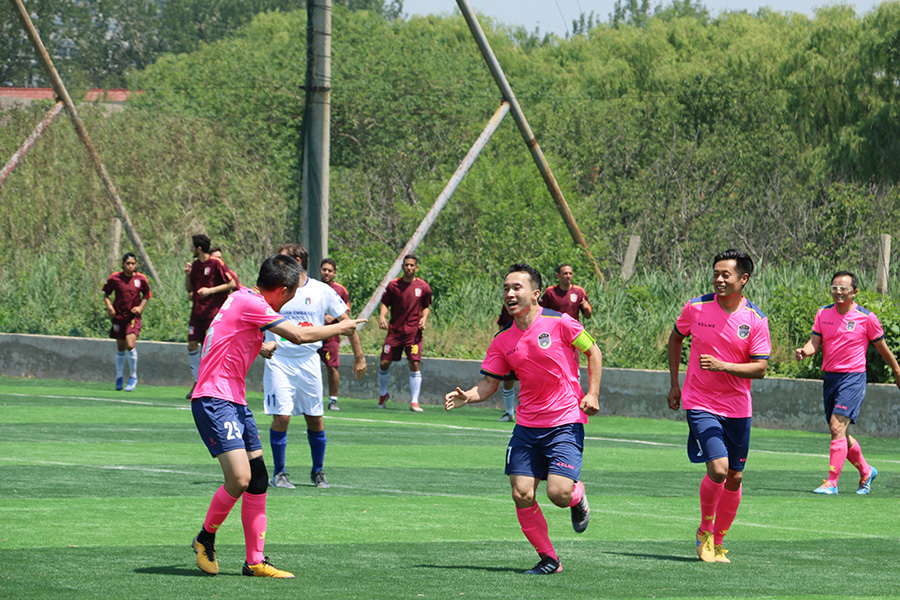 The 2019 Beijing International Club (BIC) Cup Friendly Football Tournament for Diplomatic Missions took place June 22 in Beijing.
This year's event involved teams that participated in previous football tournaments – those from embassies of the US, France, the UK, Spain, Italy, South Korea, Venezuela and the Beijing Service Bureau for Diplomatic Missions – as well as new teams from the embassies of Germany and Japan, the International Department of the Central Committee of CPC and CGTN. The 12 delegations yielded 180 participants, which marked a record high in the history of the event.