Egypt's Nile River hosts int'l dragon boat festival to celebrate Chinese New Year
Share - WeChat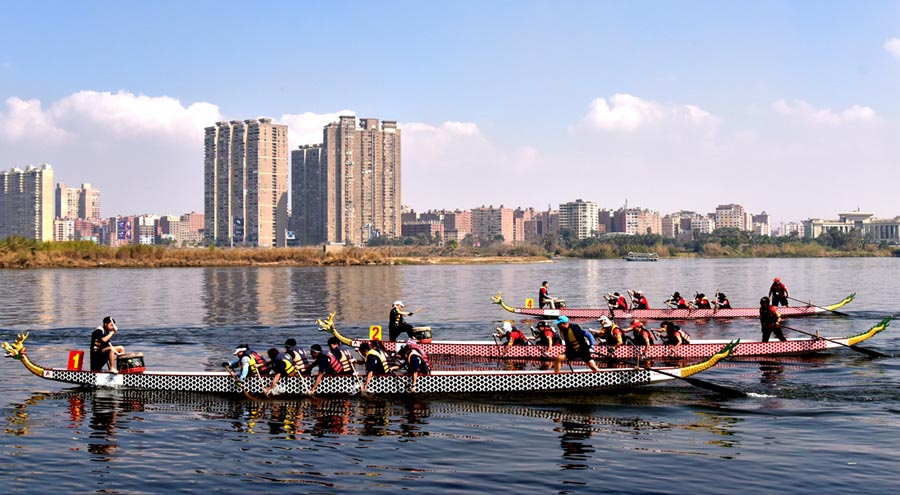 Egypt's Nile River hosted on Saturday an international dragon boat festival to celebrate the Chinese New Year, with over 200 paddlers of 24 teams from several states including China, Egypt, the United States, Australia, the Philippines and Singapore.
Overlooking the west bank of the river, Royal Mohamed Ali Club in Giza province near the capital Cairo was the main venue of the event and the finishing point of the race.
Its green yards were decorated with Chinese-style red lanterns as well as a giant panda parade balloon, and its garden bridge with colorful rotating paper fans on both sides.
Ehab Gouda, an Egyptian organizer and head of the Egyptian Friendship Association in Hong Kong, said that the event was held to share the Chinese people their celebrations of the Spring Festival, or the Chinese New Year.
"The purpose of the event is both cultural and touristic and it also seeks to promote dragon boating as a sport to be practiced and enjoyed by both Egyptians and foreign residents in Egypt," he told Xinhua.