'Someday We Will Fly': Novel spotlights Shanghai Jewish settlement
Share - WeChat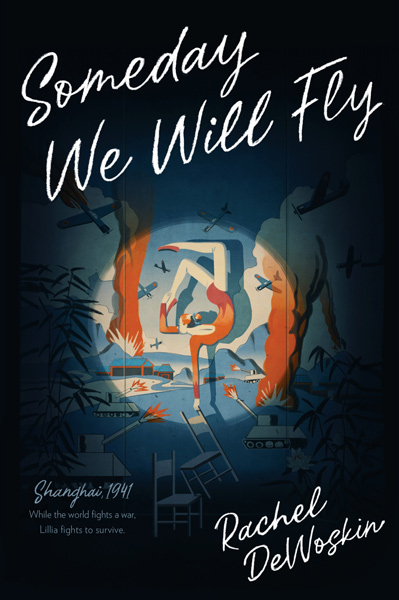 The dedication at the beginning of American author Rachel DeWoskin's new historical novel, Someday We Will Fly, includes the following: "And for Shanghai, a haven for so many refugees in the 1930s and '40s".
She honors the city – and in particular, its Hongkou Jewish settlement that offered wartime refuge to some 20,000 Jews – through her fictional story of a 15-year-old girl named Lillia, an aerial acrobat who flees to Shanghai from Poland with her circus family in 1939.
DeWoskin recently appeared in China to promote her novel. She was in Beijing at The Bookworm on June 6, as well as in Shanghai at M on the Bund on June 8 and through an Historic Shanghai tour on June 9. But to write Someday We Will Fly, she spent seven summers in Shanghai, immersed in the Hongkou Jewish neighborhood, whose landmarks helped give rise to and shape the narrative.
Most Popular