Back in the swing of things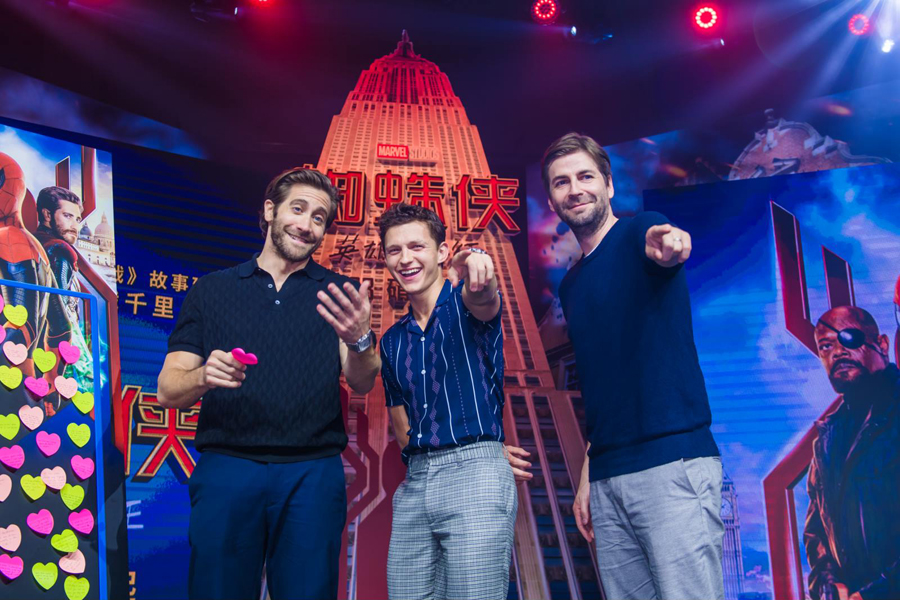 Spider-Man swoops into Beijing to promote his second solo cinematic outing, Xu Fan reports.
Merely two months after he appeared in the smash hit Avengers: Endgame, one of Marvel's most iconic superheroes will swing back into Chinese theaters for his second solo big screen outing.
Spider-Man: Far From Home, the latest flick from the Marvel Cinematic Universe, will be released in China in multiple formats, including Imax 3D, on June 28-four days earlier than North America.
With English actor Tom Holland reprising the role of Peter Parker, aka Spider-Man, for the fifth time, the new film follows on directly from Endgame and we see Peter still mourning the passing of his mentor, Tony Stark.