Hollywood blockbusters look to Chinese culture
Share - WeChat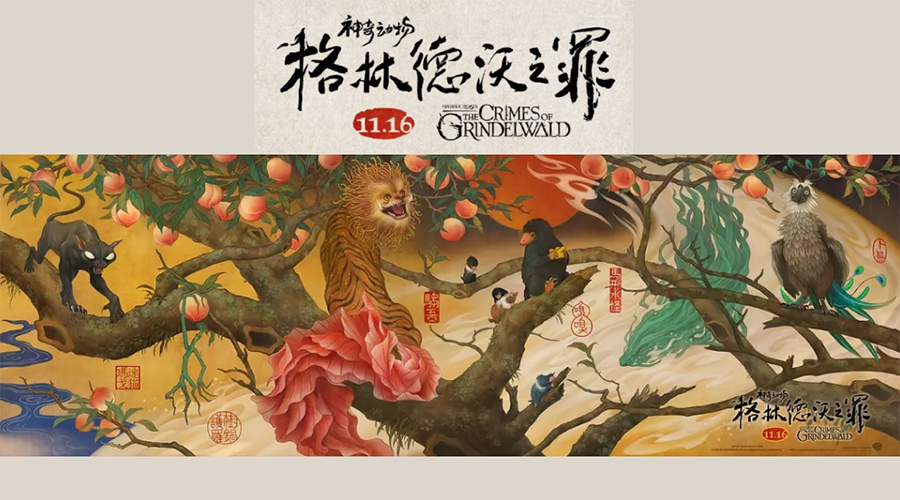 An increasing number of Hollywood producers have in recent years released film posters for Chinese audiences, demonstrating their attention to the country's film market.
The film posters are typically drawn in a traditional Chinese style, incorporating Chinese cultural features and highlighting Chinese landscape paintings, cultural heritage, the Lunar Spring Festival, iconic skyscrapers and historic landmarks.
China's movie box office revenue increased nine percent in 2018 to 60.98 billion yuan ($8.88 billion), according to the State Film Administration.
The top-10 highest grossing films comprise a split of Chinese films and Hollywood blockbusters. Foreign films account for almost half of all movies in the Chinese market, but their earning power is not as strong as it once was.
"The Chinese film industry has gained momentum in recent years, and its box office performance is quite impressive. More and more foreign filmmakers have paid attention to the domestic market, and the combination of Chinese and Western elements in film publicity is a clever idea to attract viewers," said Zhang Chengguang, a Anhui Normal University professor.
Let 's take a look at film posters with Chinese characteristics and revealed and see how they use Chinese elements in their design.