Golden Goblet awards unveiled at Shanghai Int'l Film Festival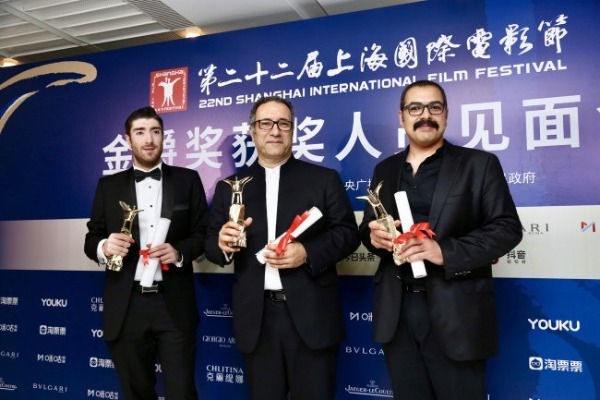 Iranian movie Castle of Dreams won the best feature film award at the Golden Goblet Awards section of the 22nd Shanghai International Film Festival Sunday.
Reza Mirkarimi, director of Castle of Dreams, was presented the best director award, and Iranian actor Hamed Saberi Behdad won the best actor award for his performance in the movie.
Behdad shared the award with Chinese actor Chang Feng for his performance in the movie The Return.
The award of jury grand prix went to Inhale-Exhale, jointly shot by Georgia, Russia and Sweden. Salome Demuria from the movie won the best actress award.
Other Golden Goblet awards, including the best screenplay, the best cinematography, the best animation film and the best documentary film, were also unveiled.
This year's Shanghai International Film Festival opened on June 15 and will last until June 24.