Sichuan hospitals use 5G tech for quake medical rescue
Share - WeChat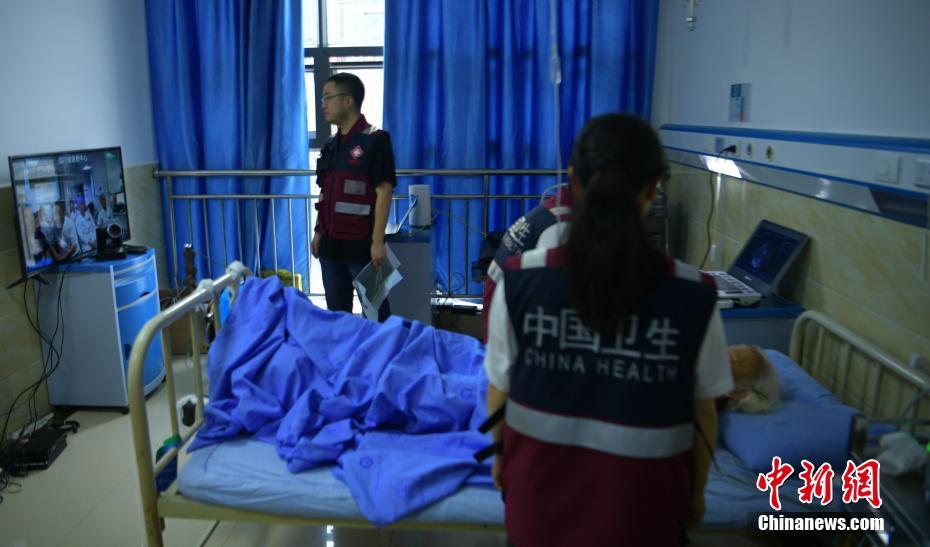 Hospitals in Southwest China's Sichuan province for the first time used 5G technology for disaster medical rescue, after a magnitude 6.0 earthquake hit Changning county on Monday.
According to the official Weibo account of Sichuan Provincial People's Hospital, at 1:25 pm on Tuesday, an ambulance equipped with a 5G emergency rescue system - the first of its kind in the country - carrying a medical team from Sichuan Provincial People's Hospital and engineers from China Mobile Sichuan Company and China Mobile (Chengdu) Industrial Research Institute assisting the joint rescue efforts arrived at Changning County Hospital of Traditional Chinese Medicine (TCM).
At around 9:30 pm, Sichuan Provincial People's Hospital launched a 5G real-time remote video consultation with its medical team on a patient admitted to Changning County Hospital of TCM for a suspected spleen rupture.
This is the world's first case of applying 5G technology to disaster medical rescue.
According to Sichuan Provincial People's Hospital, the 5G emergency rescue system, which integrates artificial intelligence, augmented reality, virtual reality and drone applications, allows a series of medical checks including blood tests, electrocardiograms and ultrasounds to be given to patients right away. The information can then be transferred back to the hospital in real time, which greatly saved time in rescuing patients.
The rescue system also helped another 72-year-old patient who got a fracture in the earthquake. According to report from Chinanews.com, a temporary ward supported by 5G technology was established at the epicenter of the disaster zone for consultation with doctors from Chengdu, as the aged patient had a previous history of high blood pressure and cerebral infarction, which necessitated more careful treatment.
"The 5G-based network thoroughly solved the problems of poor definition and distortion of images, as well as interrupted signal transmissions," said Li Wei, deputy director of the emergency center of Sichuan Provincial People's Hospital.