100 female boxers to compete at Tokyo Olympics, IOC says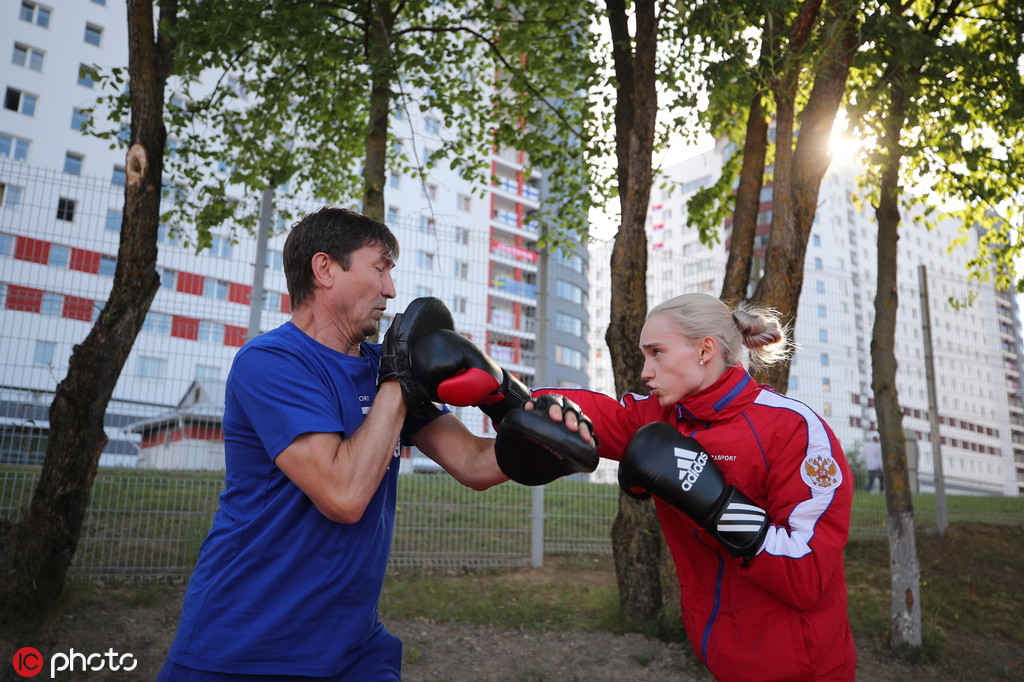 LAUSANNE, Switzerland - A total of 100 female boxers will be competing at the 2020 Tokyo Olympic Games, up from 36 at Rio in 2016, the International Olympic Committee (IOC) announced here on Wednesday.
According to the recommendations made on May 22 this year, the IOC decided to keep the boxing tournament at Tokyo but still suspend the recognition of the boxing's world governing body AIBA. The day's proposals at an IOC Executive Board meeting were added to ensure the delivery of the qualification events and the boxing competition at Tokyo.
The IOC revealed a revised quota distribution to enhance gender equality. While the overall quota of 286 athletes is maintained, the number of male athletes will be cut to 186 from 250 in Rio.
In total, the boxing tournament will be composed of 13 weight categories, eight for men and five for women (compared to 10 for men and 3 for women at Rio 2016), as already approved by the IOC Executive Board in June 2017.
These proposals will come into force if they are approved at the IOC Session on June 22.
The IOC said that the continental distribution has been based on participation and results at the past two Olympic Games and two World Championships.
A total of four continental qualification events will be held (the Asia and Oceania event will be combined), along with a further World Qualification Event. All qualification events will be staged between January and May 2020.
"These recommendations aim to keep athletes at the heart of the Olympic Games, protecting their experience and their right to compete," said IOC Member Morinari Watanabe, Chair of the ad-hoc Boxing Taskforce and President of the International Gymnastics Federation (FIG). "They also fully respect the principles of inclusivity and universality, increase the gender balance and establish fair participation criteria for athletes across the world, ensuring a diverse and comprehensive representation."
The IOC Executive Board meeting also decided to add a group of four officials to the taskforce established to deliver qualification events and the boxing tournament at Tokyo 2020. They are Romania's Marius Vizer, President of the International Judo Federation, Guatemala's Willi Kaltschmitt Lujan, Uganda's William Blick and athlete representative Aya Mahmoud Medancy of Egypt.
The IOC said that a "boxing technical group" will assist the taskforce but it will not include any representatives from professional organisations or National Federations within AIBA.
Following are the 13 categories:
Men's events (8): Fly (48kg to 52kg), Feather (52kg to 57kg), Light (57kg to 63kg), Welter (63kg to 69kg), Middle (69kg to 75kg), Light Heavy (75kg to 81kg), Heavy (81kg to 91kg), Super Heavy (91kg to +91kg)
Women's events (5): Fly (48kg to 51kg), Feather (54kg to 57kg), Light (57kg to 60kg), Welter (64kg to 69kg), Middle (69kg to 75kg)