Fighting fit
Share - WeChat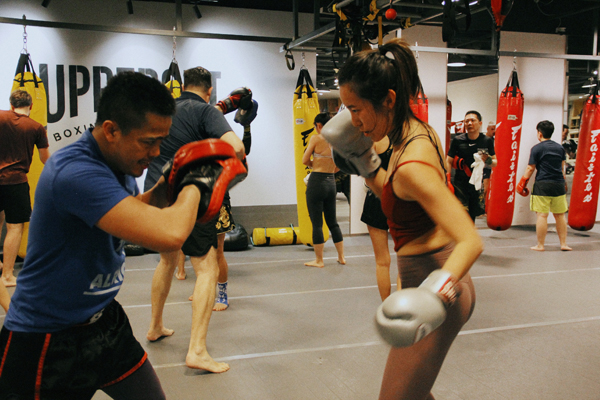 According to a report from China Central Television, industry insiders believe that in the past the focus of national sports authorities was to improve the competitive level of professional boxers rather than amateur enthusiasts, so more work needs to be done to popularize the sport.
Niu Rui, head of M23 Boxing Fitness Club, says that the biggest issue is helping people understand boxing and the benefits of boxing fitness.
On the other hand, the relatively high cost of courses may hamper the growth of boxing's popularity. In Beijing, the price of a group boxing class ranges between 100 to 200 yuan ($14-29), while the cost of one-to-one teaching varies from 400 to 800 yuan. That's a hefty price in a city where the average monthly salary is less than 7,000 yuan.
"If it were not for the company's cooperation with Train Yard that allows me to come here for free and take boxing lessons, I might not be able to afford it," says Gao Yan, another boxing enthusiast who attends class three times a week.
"Boxing is a luxury for many ordinary wage earners," she says.