Over a billion watch India meet Pakistan at Cricket World Cup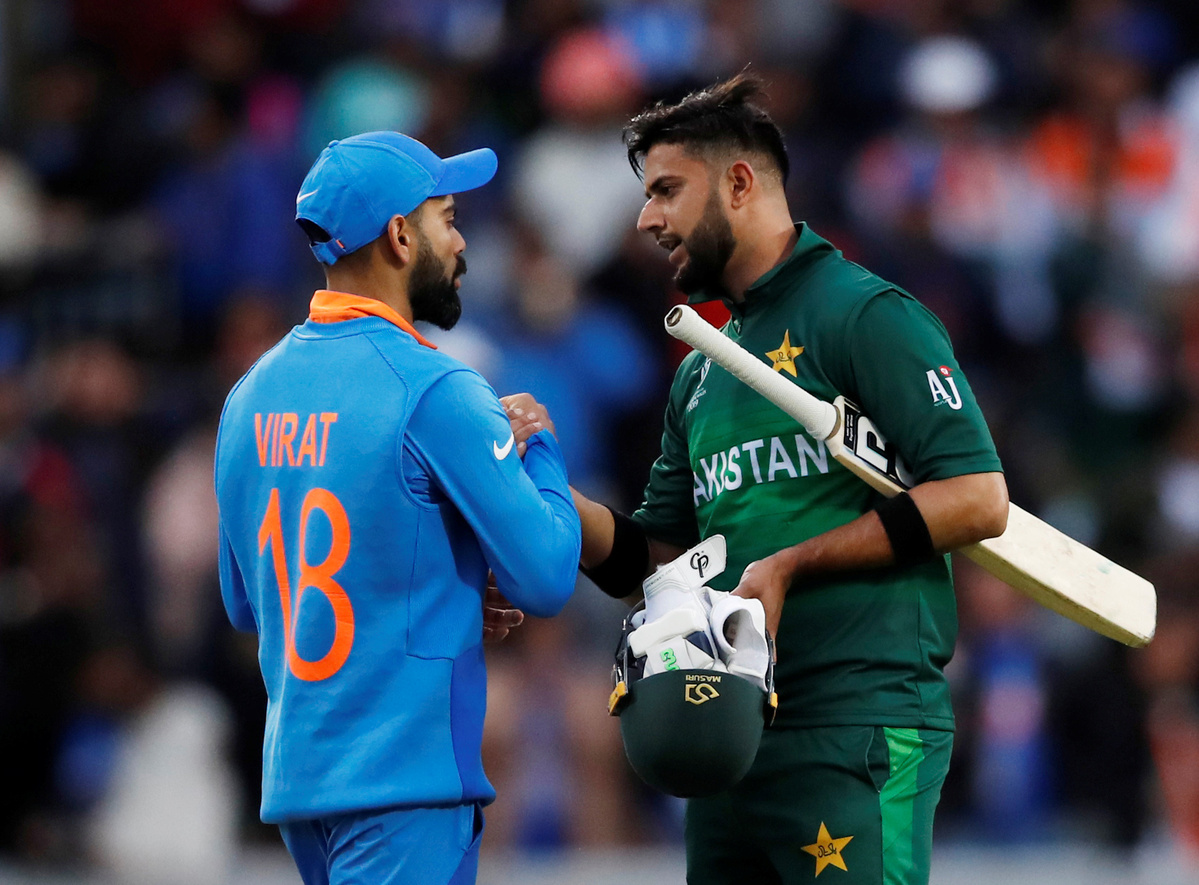 MANCHESTER - Over an estimated billion people tuned in to see India defeat Pakistan in this year's Cricket World Cup, according to the tournament's organizers.
Over 750,000 ticket requests were made prior to the game at the 23,000-capacity Old Trafford cricket ground with an estimated billion people tuning in to watch the bitter rivals' clash at the World Cup.
Pakistan arrived at Old Trafford Sunday afternoon knowing they would have to put in a performance like the one they had put in against England a week earlier if they were to have any chance of recording their first ever World Cup victory against foes India.
However, a majestic 140 of just 113 balls from Mumbai and Indian opener, Rohit Sharma at the top of the order soon put Pakistan on the back foot. While fellow opener Lokesh Rahul made a steady 57 off 78 in support of Sharma. By the time captain Virat Kohli arrived at the crease for the first wicket, India already had a 136 runs in the bank. A swift 77 from 65 for Kohli took the game away from the Pakistan bowlers and despite a late flurry of wickets for paceman Mohammed Amir, Pakistan could only restrict India to 336.