Huawei lowers revenue expectations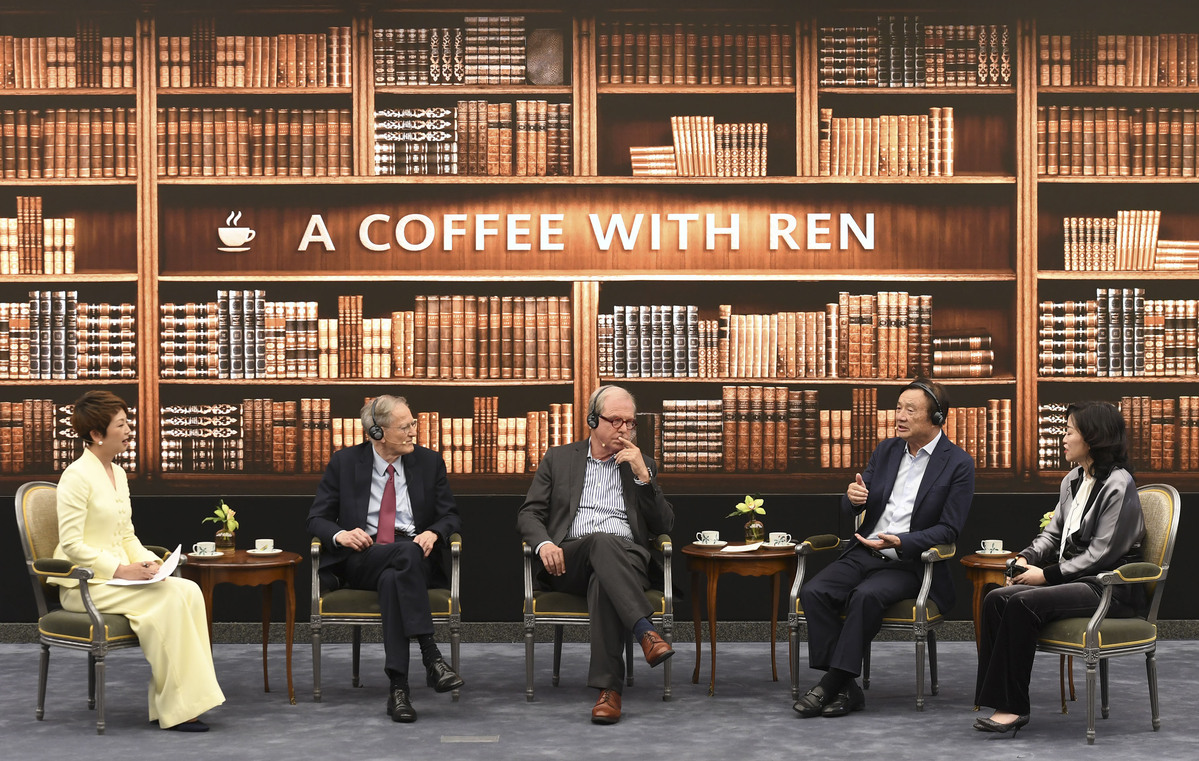 Huawei Technologies lowered its revenue forecast for 2019 by a sixth, but said that the United States government's restrictions will not stop it from going forward.
Ren Zhengfei, founder and CEO of Huawei, said on Monday in Shenzhen, Guangdong province, that the company's revenue this year and next will stand at around $100 billion after Washington placed major restrictions on the company from purchasing US technology.
"We estimate we'll reduce production by $30 billion over the next two years," Ren said during a dialogue at Huawei's headquarters in Shenzhen. " (But) we will be rejuvenated in 2021."
The 74-year-old senior executive confirmed that Huawei's overseas smartphone business may drop by 40 percent this year, but the company has seen big growth in smartphones in China.
"We never expected the United States to hit Huawei with such determination. We could not even participate in some (industry) organizations, but that will not stop Huawei from going forward," Ren said.
The US government accused Huawei of posing a national security risk, an accusation that the world's largest telecom equipment maker has repeatedly denied and said was never supported by any factual evidence.
Ren said the company will invest $100 billion over the next five years as an extra step to make network infrastructure more efficient and reliable and it will never use its intellectual property as a weapon.
Despite the financial blows the company is bearing, Ren said there was no plan to reduce research spending and promised to make more contributions to telecommunications and AI breakthroughs.
The executive also highlighted that the company has no plans to spin off or sell businesses in the future, though the US government's ban will force it to scale back production.
The comments came after Huawei said earlier that it would sell its 51 percent stake in Huawei Marine Networks, a global submarine network provider and a joint venture between Huawei and United Kingdom-based undersea cable company Global Marine Systems.
"This is a decision made a long time ago. We decided to sell the submarine network business simply because it was not our core business," Ren said.
Nicholas Negroponte, co-founder of the Massachusetts Institute of Technology's Media Lab, said at the dialogue in Shenzhen that the US is not an absolute leader in semiconductors anymore, and it is impossible for the US administration to use Chinese companies' reliance on foreign semiconductor products to pressure them.
Lyu Tingjie, a telecom professor at Beijing University of Posts and Telecommunications, said any harm to Huawei will have broader ripple effects across the global tech arena and beyond due to the company's huge size and its technological prowess in 5G.
Reuters reported on Monday that Huawei's US chip suppliers, including Qualcomm and Intel, are quietly pressing the US government to ease its ban on the Chinese company, worrying about fallout on their own businesses.