Expo brings more opportunities to China, South and Southeast Asia cooperation
Share - WeChat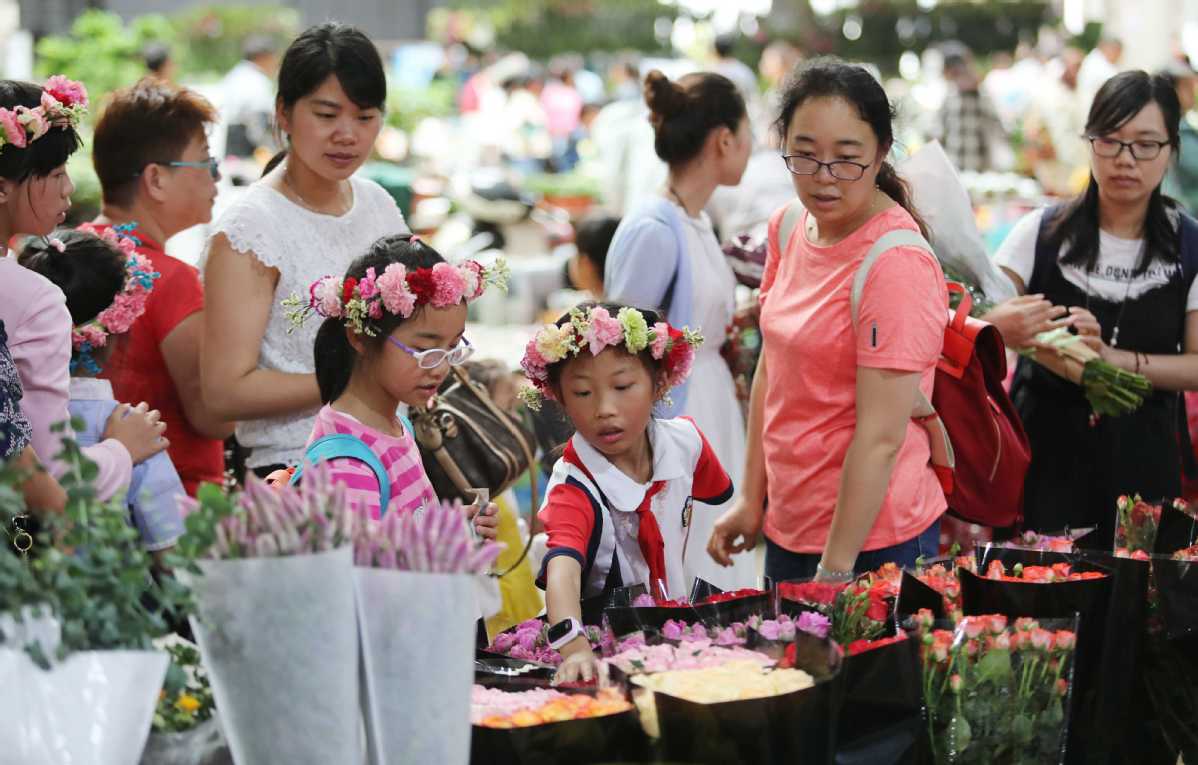 KUNMING - Representatives at the ongoing South and Southeast Asia Commodity Expo and Investment Fair (SSACEIF) said that the SSACEIF has brought more opportunities to China, South and Southeast Asian countries.
The expo which opened on Wednesday in Kunming, capital of Yunnan province, the country's major gateway to Southeast Asia and South Asia has highlighted China's closer ties with the region as it pushes forward the Belt and Road Initiative (BRI).
With six major exhibition areas, 17 pavilions and 7,500 standard booths, the exposition draws exhibitors from 74 countries, regions and international organizations. A total of 3,348 enterprises from home and abroad are present at the expo.
The main guest country of this year's SSACEIF is Cambodia. Cambodia has had close cooperation with Yunnan province in various aspects, including health, education and tourism, in recent years.
Chhuon Dara, Cambodian Commerce Ministry Secretary of State, said the BRI provides a platform for international cooperation, boosts international exchanges, helps build a global economic system and promotes international trade and investment.
According to Kunming customs, Yunnan's trade with members of the Association of Southeast Asian Nations (ASEAN) increased 13.6 percent year-on-year to reach 44.2 billion yuan ($6.4 billion) in the first five months of this year. Its trade with South Asian nations surged 75.4 percent to over 1.5 billion yuan in the same period.
Zhang Guohua, vice-governor of Yunnan, said Yunnan has become more open with the help of better transport infrastructure and a batch of cross-border cooperative projects.
Infrastructure interconnectivity has provided more opportunities to Thailand, said Sithichai Jindaluang, deputy governor of Udon Thani province, Thailand.
The China-Laos-Thailand International Railway Corridor will promote trade and investment between the three countries, he said
Statistics show that the total trade volume between Southwest China's Yunnan Province and the five countries in the Greater Mekong Subregion (GMS) increased 5.6 percent year-on-year in 2018.
Ruwan Edirisingh, president of the South Asian Association for Regional Cooperation Chamber of Commerce and Industry, said the Southeast Asia Commodity Expo along with the China-South Asia Exposition have boosted the economic exchanges between China and South Asia, which have maintained rapid economic growth in recent years.
South Asia boasts abundant natural resources while China has obvious advantages in financial and industrial technology. Therefore, the two sides have great cooperative potential, Ruwan Edirisingh said, adding that Chinese enterprises will enjoy more preferential policies when investing in South Asia.
In 2018, China's imports and exports with South Asian countries totaled 140.1 billion in 2018, up 10.5 percent year-on-year.
Tipu Munshi, Bangladeshi Commerce Minister, said China has become Bangladesh's largest trade partner and Bangladesh hopes China will expand the scale of investment in the country, especially in infrastructure and tourism.
Sune Detvongsa, vice-president of the Lao National Institute of Economics, said e-commerce and the digital economy will become important driving forces for regional economic growth and industrial transformation. Governments need to make greater coordination and efforts to maximize the opportunities brought about by regional cooperation and connectivity.