Why industrial clusters will shrug off US tariff row
Share - WeChat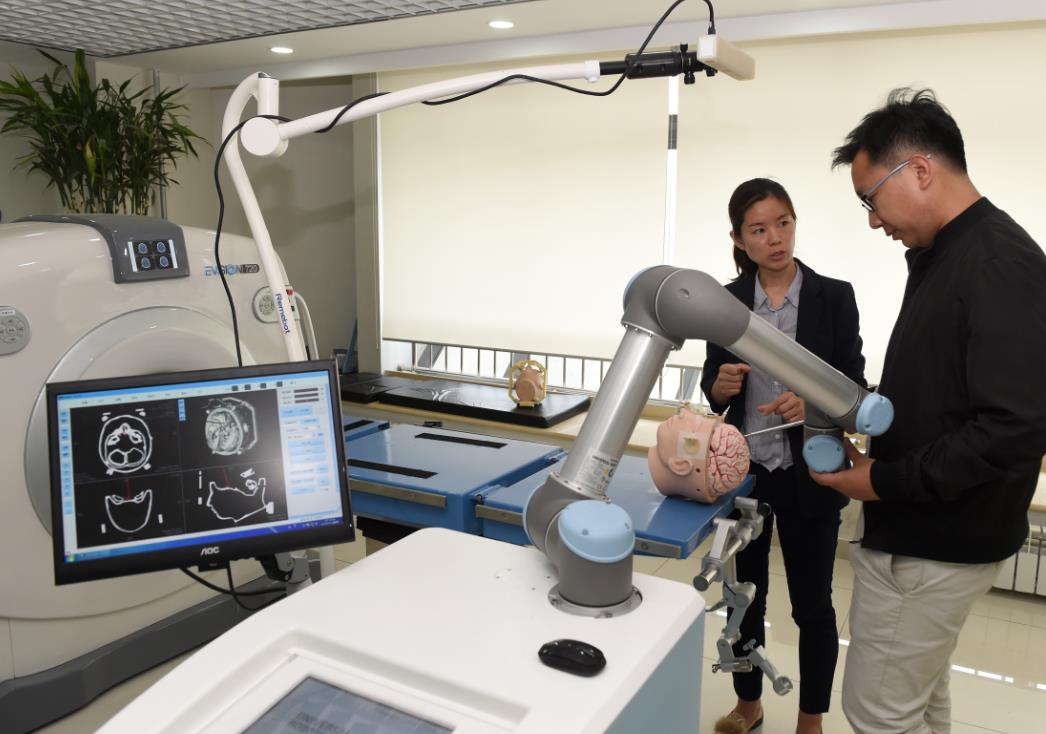 Industrial clusters around China aren't going anywhere, regardless of what happens in the ongoing tariff disputes.
It might seem easy to move a factory, but many industries are so reliant on a complex local network of specialized suppliers, industry-specific workers, easy access to customers that it is hard to leave an area, even if costs rise.
There are hundreds of these specialized industrial clusters around China - largely made up of small private companies. Will US tariffs cause industries to leave China?
Since less than 20 percent of Chinese exports go to the US, it is implausible that a large-scale movement of industry could be driven by such tariffs.
With such a small portion of the total market, factories that moved to other countries just to avoid tariffs are likely to be small and unable to achieve efficient economies of scale.
More importantly, Chinese industrial clusters, which have been built up over the past 40 years, would be impossible to re-create elsewhere, except over a very long time.
Cluster theory argues that companies and workers are drawn to places where their industries reach a critical mass in the production of one type of good. "The enduring competitive advantages in a global economy lie increasingly in local things - knowledge, relationships, motivation - that distant rivals cannot match," according to Harvard Business School professor Michael Porter, who initially developed the theory.
Silicon Valley in California is a prototype of a cluster. It is a crowded, difficult and expensive place to live or run a business. Why don't tech companies just go somewhere else? The ecosystem of suppliers, venture capitalists, workers, and networking opportunities found there would be hard to replicate elsewhere.
Many cities and countries have tried to replicate it, but most have had little success. Over the past 10 years, Beijing's Zhongguancun has become perhaps the most successful attempt to create another software tech cluster.
Clusters don't develop because a region has some kind of natural comparative advantage in the industry - it's more a combination of history, luck, and government policies.
There is no particular reason that America's movie industry is in Los Angeles, but, since the movie cluster is there, it would be very hard for a company or worker in the film industry to locate elsewhere.
It's not just high-tech industries that depend on clusters. Even what might first appear to be simple products actually require lots of specialized suppliers and experienced workers.
Qiaotou, in Wenzhou, Zhejiang province, makes 80 percent of the world's zippers and 60 percent of the world's buttons. A specialized market there sells over 10,000 types of buttons. If you make, sell, or buy buttons and zippers, it's hard to be anywhere else.
And, if you work in the industry, it's easier to build a career in the cluster. A clothing company without access to this cluster would be in trouble.
The Chenghai district of Shantou city in Guangdong province produces most of the world's toys. You might think that toy manufacturing is simple, so it would be easy to relocate a business from there to a cheaper location. But, being able to make a toy means you have to have access to specialized plastics companies that understand the needs of the industry.
And, workers in Chenghai have developed hard-to-replicate skills in building toys. If a young person wants to be a toy designer, he or she needs to move to Chenghai. It's the place to be for anybody interested in making toys.
When the internet was young, 15 or 20 years ago, many people argued the new technologies would make location less important. New York Times columnist Thomas Friedman, in his famous 2005 book The World is Flat, argued that geography or history was becoming less relevant and that companies could relocate to places with the cheapest capable labor.
That has turned out to be wrong. People and companies have continued to move into large cities, despite the high costs. And, many industries are now dominated by a single cluster of production.
Why are so many critical clusters located in China?
One important factor is that the Chinese economy is highly competitive. Companies have to compete with others down the street. And the competition is often cut-throat. Fighting fiercely for China's large internal market has forced companies in these clusters to become highly skilled and efficient.
Skilled labor is another important factor. Even industries that might be thought of as low-skilled, often depend on workers with specialized capabilities. In a visit to factories in Jingdezhen, a porcelain-making center in Jiangxi province, I saw young women painting freehand designs on unfired pottery. Porcelain companies continue to locate there because they can find people with these and other needed skills.
Finally, the Chinese government's investment in key infrastructure makes many of these clusters work. For example, the Dianchi area of Kunming was able to change from farmland to the world's second-largest flower market cluster because the government invested in roads, railroads, and an airport.
Flower markets could have been located in many places, but now that this cluster is established in Dianchi, it's hard to imagine another city competing. There is so much networked expertise and specialized supply there that flower companies won't go elsewhere just to save a little cost.
Some industries that are highly dependent on low-wage labor, such as shoes and some types of apparel, are moving some factories to lower-wage countries, but this was happening anyway as China became richer and wages rose.
Chinese companies have moved some of their production in these industries to Africa, especially Ethiopia. Ironically, the US African Growth and Opportunity Act allows them to sell their African-produced goods in the US completely tariff-free.
The supply chains for many products are so complex that we don't really have any idea of what will happen if companies in the US are cut off from suppliers in China's clusters. It's likely that many will see their costs rise significantly. Others might have to go out of business because they can't get needed components.
Few US imports are made by Chinese SOEs. Many are made by foreign-owned companies that are assembling phones from components made in Japan or South Korea. These should not really be considered Chinese exports at all.
And, many American stores are stocked with products made by private companies in China's industrial clusters. For example, they make toys, Christmas decorations, and many other household products.
There is a reason these products are made in China. The companies in Chinese clusters are either cheaper or better than those elsewhere. Tariffs will certainly raise the prices to American consumers. Many products might not be available from other sources.
For the past 20 years, the inflation rate in the US has been lower than would be predicted by monetary theory. That is largely due to the availability of lower-cost products from China.
A continuing trade war will not be good for Chinese manufacturers. Even a 5 or 10 percent reduction in demand is bad news for a company. Profits will suffer and some workers may have to be laid off, though Chinese unemployment still remains low at about 5 percent.
The idea that large amounts of Chinese production will move to other countries is nonsense. It is very difficult and would take a very long time to recreate the capabilities found in China's industrial clusters.