Tony Leung shares admiration for Wong Jing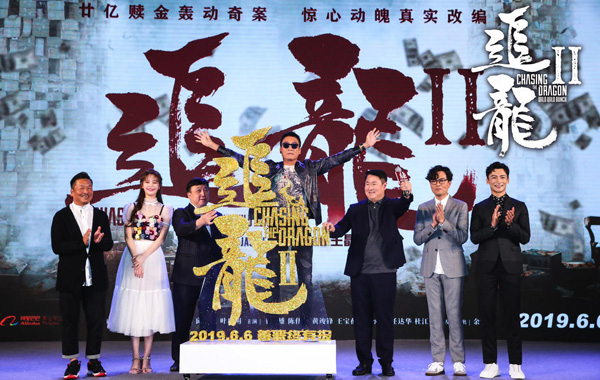 Iconic star Tony Leung Ka-far, four-time winner of the Hong Kong Film Award, recently revealed Wong Jing is one of his most admired directors.
In Wong's latest film, Chasing the Dragon II: Wild Wild Bunch, Leung stars as an infamous kidnapper. The film is based on the true story of the gangster Cheung Tze-Keung, a nightmare for Hong Kong tycoons in the 1990s.
The film — which was released in Chinese theaters on June 6 — is a loose sequel to Wong's 2017 hit Chasing the Dragon, also adapted from a true story of a notorious criminal. Both movies are co-directed by Wong and Jason Kwan.
During a recent promotional tour in Beijing, Leung revealed one of the reasons he joined the movie is Wong worked hard and meticulously.