Stricken villagers tell of flood ordeals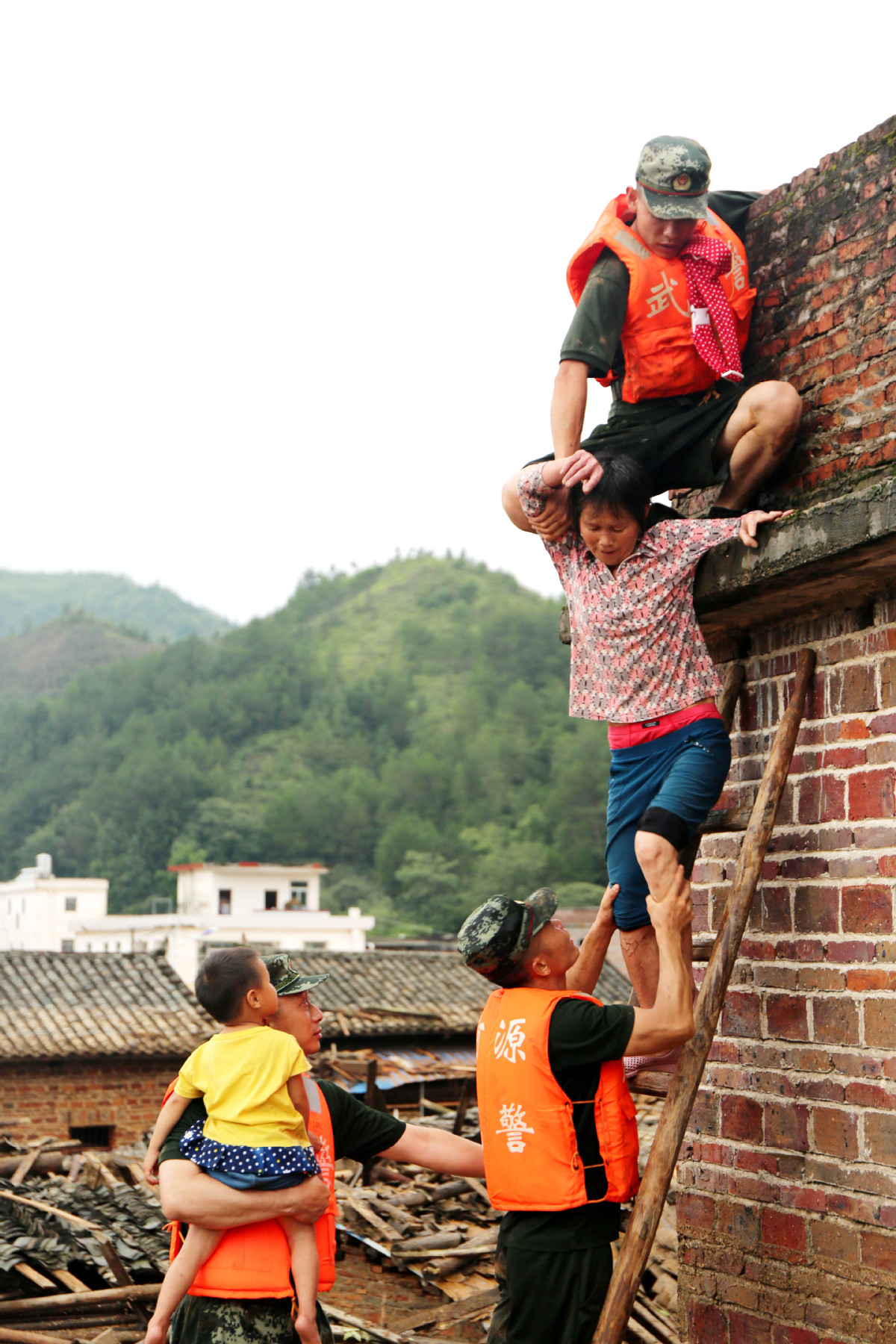 Huang said he first saw water running high on Monday in the three rivers that meet in the village.
"We have not seen such huge flooding for 100 years," he said.
Tree trunks and branches washed away by the flooding piled up at some low-lying farms, while water marks could be seen high on the outer walls of houses.
Donations of cooked rice and other food were taken to the village on Wednesday by volunteers, and the local authorities were trying to restore supplies of tap water on Thursday.
At Shangping Middle School, which was transformed into a shelter for villagers whose homes were inundated by the waters, 13-year-old Xie Jianhang helped place a face mask on a baby.
Village committee representatives on Monday helped Xie and his grandmother to relocate to the shelter from their home in Dongyang village.
He had earlier moved cooking oil and rice to the upper floor of his house after scaling a wall shared with a neighbor and entering the premises through a window.
"I was not afraid. I just felt disgusted. That stinky smell-it was everywhere," Xie said.
Every day, he and his grandmother have walked for about half an hour back to their home to join his father, who works outside of the area, in cleaning the house.
At the entrance to the school, food, drinks and quilts donated by people in Shenzhen, Guangdong, who come from the Shangping area, were unloaded from a truck that arrived from the city on Wednesday morning.