Stricken villagers tell of flood ordeals
Share - WeChat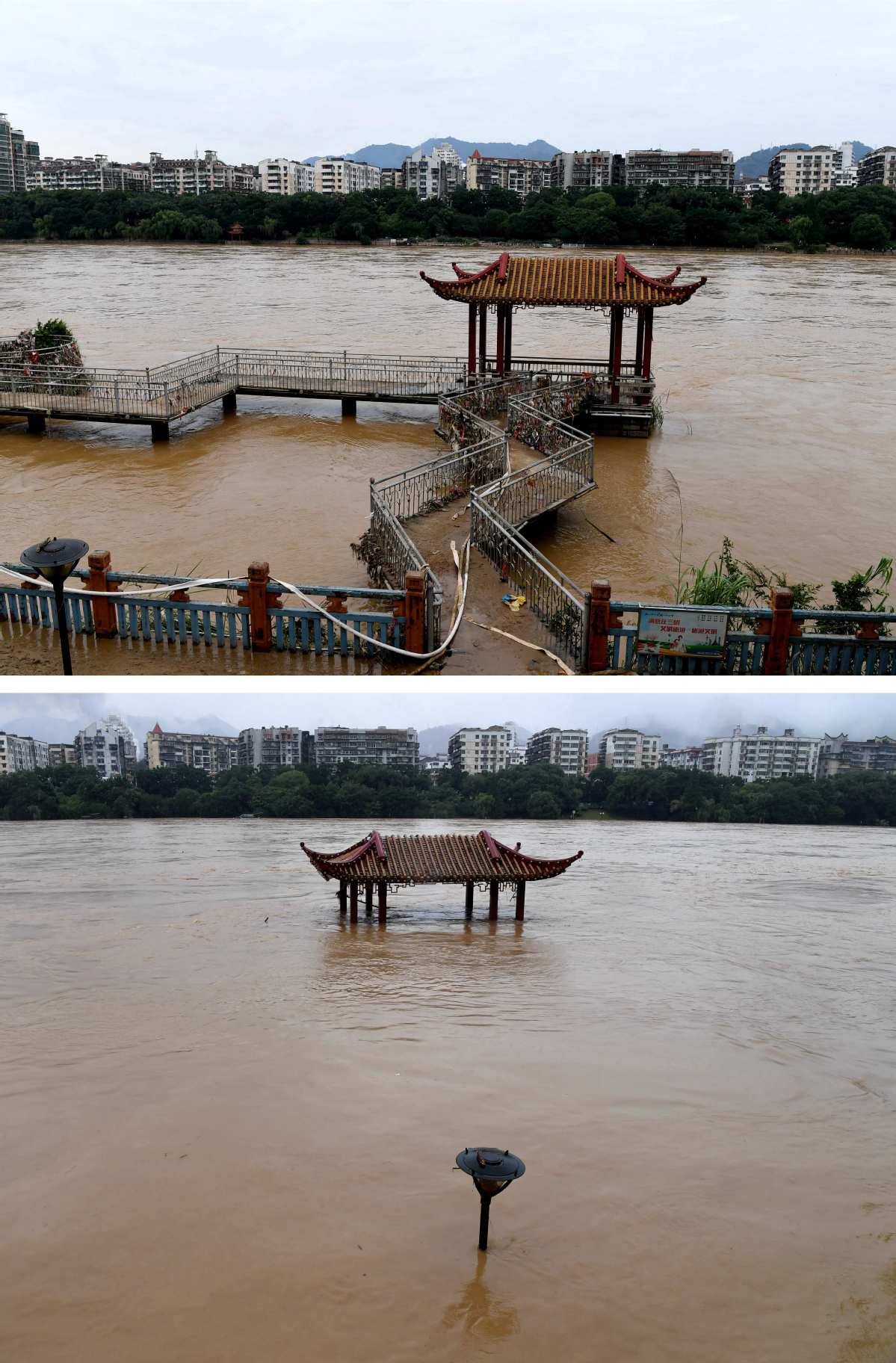 Heyuan, in northeast Guangdong, is one of the areas hardest hit by torrential downpours, which began last week.
Heavy rain is forecast to continue falling in the province until Friday, with thunderstorms and strong winds in some places. The downpours have also hit the Guangxi Zhuang autonomous region in South China, and Jiangxi and Fujian provinces in the east of the country.
Qiu's family spent several nights without running water and electricity. All their possessions were on the first floor and under the water, including electrical appliances, furniture and cooking devices.
The floodwaters arrived in the village at about 9 am on Monday. At Qiu Zhenyang's house, also in Shipi village, they reached a height of 1.2 meters on the first floor in just minutes.
Qiu Zhenyang, his mother, wife, daughter and son have not been able to take a shower since Monday, as their home is without water.
While his father pumped water from a well to clean the house, other family members swept mud from every room on the first floor.
The family received food such as instant noodles, canned porridge, biscuits and bottled water that were distributed in the village, and used a vehicle traveling between different areas to charge their mobile phones.
In Xiadong village, near Shipi, Party chief Huang Zhengpiao and his colleagues consoled families after four elderly women died from drowning or in houses that collapsed. The first funerals were held on Wednesday.
Most of the old houses in the village of 2,027 people collapsed as the floodwater rose as high as 5 meters. Some 150 villagers were relocated to shelters in primary and middle schools, while others went to relatives' homes.