Top executive of Ofo stopped from leaving country
Share - WeChat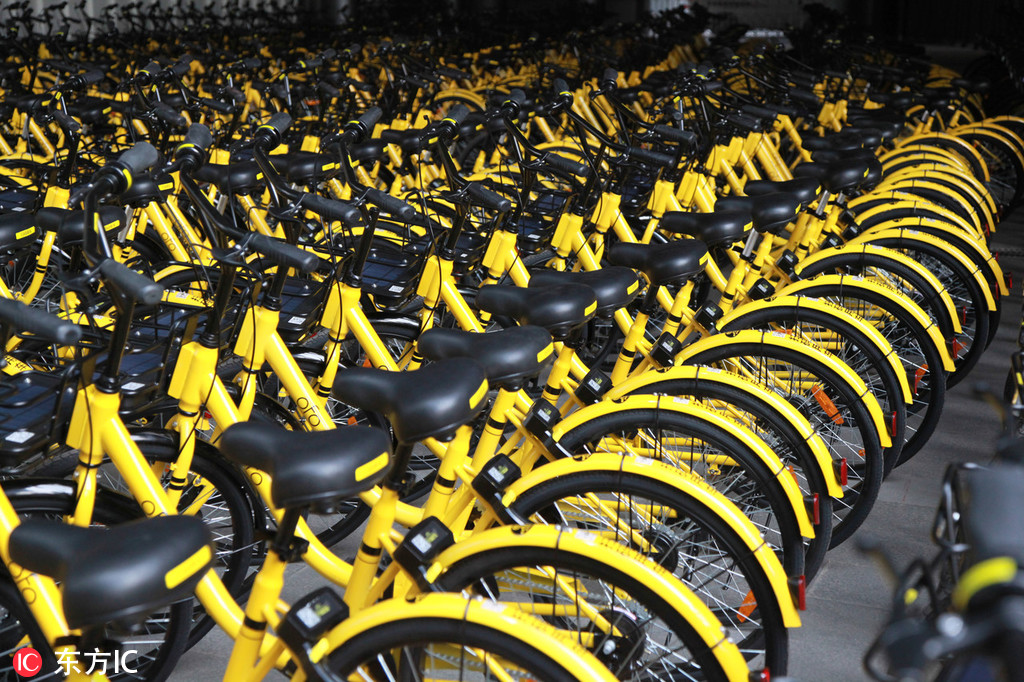 Chinese bike-sharing firm Ofo's executive has been restricted from leaving the country for refusing to comply with court verdict, Beijing Youth Daily reported on Thursday.
On June 12, a Shanghai court put Chen Zhengjiang, legal representative of Ofo's operating company Dongxia Datong (Beijing) Management Consultancy, on a blacklist after the firm refused to pay 120,000 yuan ($17,351) to an applicant named Wu Jinke.
Chen, former head of Ofo's hardware supply department, took over Dai We to become the firm's legal representative last year.
Currently, the consultancy faces 170 judgments, and most of the rulings were supposed to be carried out by January 2019. In May, nearly 20 judgments from courts in Beijing, Hangzhou, Tianjin, Xiamen and Shanghai were passed against it, ordering it to pay over 60 million yuan.
Moreover, the firm's stock equity worth over 17 million yuan also has been frozen.
Previously, some Ofo's top executives, including the firm's founder Dai Wei, co-founder Yang Pinjie and general manager Chen Jing, have been blacklisted by courts, banning them from high-end consumption, such as buying luxury goods and real estate, staying in high-end hotels, and high-speed train or air travel, and paying high premiums.
The bike-sharing firm founded in 2015 now faces multiple lawsuits and demand for refunds by users.
By the end of May, more than 15 million users were waiting for their deposit refunds, according to Changjiang Times. Ofo initially asked the users to pay deposit fee of 99 yuan, then it increased the amount to 199 yuan. The total refunds amount to between 1.48 billion yuan and 2.98 billion yuan.