Binhai New Area banks on intelligent manufacturing for growth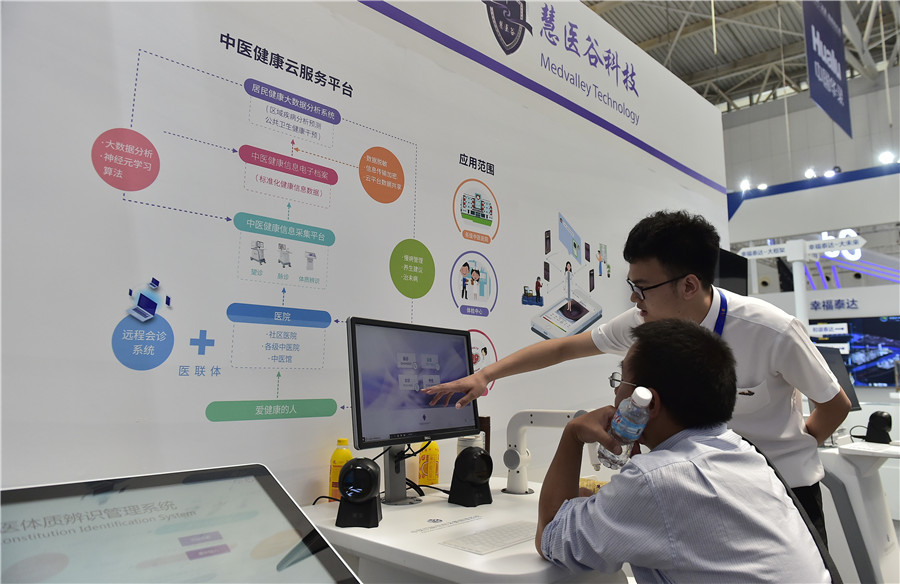 Binhai New Area in the northern port city of Tianjin is beefing up efforts to boost its intelligent manufacturing and build itself into the country's artificial intelligence model zone, a government official said.
"The area, with a cluster of domestic and foreign industrial leaders including Honeywell, Siemens, Sublue, Efy Technology and iFlytek, is expected to see its intelligent manufacturing industries accounting for over 50 percent of the area's industrial output," said Zhang Yuzhuo, Party secretary of the Tianjin Binhai New Area.
The area, which contributes nearly two-thirds of the city's GDP, is planning to expand its AI industrial scale to 50 billion yuan ($7.24 billion) by 2020, which is expected to drive growth to the tune of 300 billion yuan in related industries.
Zhang said the area has seen strong growth momentum in intelligent manufacturing industries.
It has joined hands with a number of companies and organizations to set up a 30-billion-yuan intelligent manufacturing industrial development fund, which is injecting hefty capital to transform into a global leading engineering hub, by setting up a Sino-German artificial manufacturing center, and boosting local autonomous driving and intelligent transportation innovation.
The area will make headway in its AI sector and intelligent manufacturing, which are based on its solid industrial foundation of super computing, big data, cloud computing and homegrown chip producers and operating systems.
Kong Jinzhu, president of the Tianjin Kylin Information Technology Co Ltd said the company's homegrown operating system has been in close partnership with homegrown Phytium chips and the Tianhe-1 supercomputers based in Binhai New Area, which is seeing an ecosystem taking shape for manufacturing and AI industries.
Liu Gang, chief economist of the Next Generation AI Development Strategy Research Institute, as well as director of the Binhai Development Research Institute, under Nankai University, said: "It is crucial for China to leapfrog the developmental barrier, by building an industrial ecosystem for the AI industries, to reduce the gap with global market leaders."
Like Binhai New Area, Pudong New Area in Shanghai is planning to become the country's first pilot zone for the innovation and application of AI industries. It revealed an ambitious target to generate an industrial scale of 100 billion yuan by 2020, double the figure of Binhai New Area.
According to a recent report by IDC, China's AI industrial scale will top $11.9 billion by 2023.