Combining efforts for better learning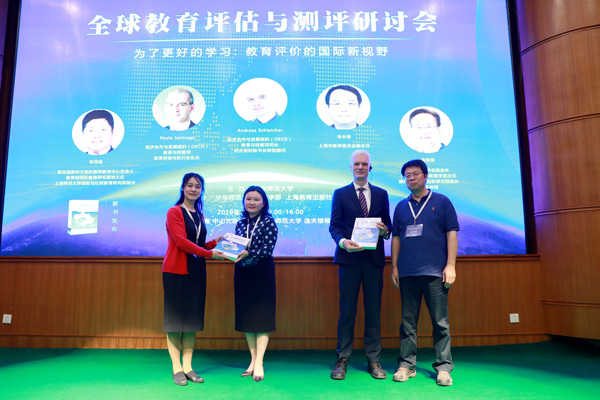 Chinese edition of book on educational assessment gets published, introduces latest international perspectives to local educators.
The Chinese edition of Synergies for Better Learning: An International Perspective on Evaluation and Assessment, a book featuring international reviews of educational assessment and evaluation policies across the world, was published in Shanghai on May 31.
The publication is expected to help workers in China's education sector gain new insights into the topic as well as provide policy advice on how evaluation and assessment systems can form a coherent framework to improve the quality, equity and efficiency of school education.
The book was translated from the original English version, which was published by the Organization for Economic Cooperation and Development's Education Policy Committee in 2013. The translation was done by a team at East China Normal University.
The book was based on the OECD Review on Evaluation and Assessment Frameworks for Improving School Outcomes, a three-year review of evaluation and assessment policies in 28 countries which analyzed the strengths and weaknesses of various approaches.
The book divided educational evaluation into five aspects: student assessment, teacher appraisal, school evaluation, school leader appraisal and education system evaluation.
Miao Hongcai, director of the Shanghai Educational Publishing House, said during the book launch: "The translated version introduces the latest international perspectives of educational evaluation to Chinese practitioners, and will drive the development of the research and practice of educational evaluation in the country."