State Council targets rising food prices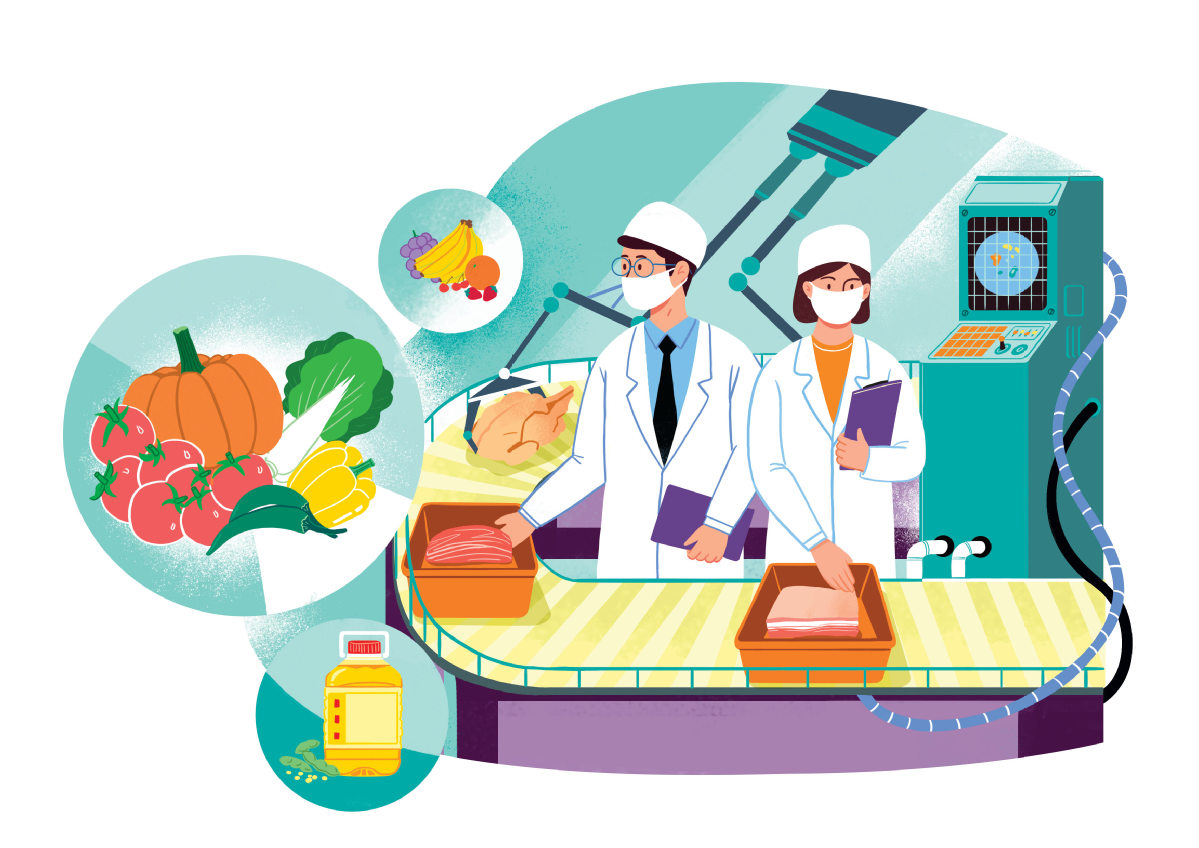 CPI increase sees cabinet move to secure supplies of fruit, vegetables and pork
The State Council has moved to stabilize the price of agricultural products amid rising vegetable, fruit and pork prices, as experts call for the establishment of a long-term warning mechanism for price hikes.
An executive meeting of the cabinet on Wednesday, presided over by Premier Li Keqiang, adopted a string of measures to bolster market supply of meat, fruit and vegetables and stabilize consumer prices.
Ensuring adequate supply of agricultural products is an important foundation to secure commodity prices and market expectations and to safeguard public livelihood, a statement released after the meeting said.
The meeting also highlighted the significance of steady price indexes in coping with complex circumstances, expanding consumption and ensuring healthy performance of the economy.
In April, China's consumer price index, the main gauge of inflation, quickened to the highest level in six months as tighter supplies of vegetables, pork and fruit drove up food prices, the National Bureau of Statistics said last month.
The NBS, which is expected to release May's CPI figure on Wednesday, said food prices, which account for nearly one-third of the CPI weighting, rose 6.1 percent year-on-year in April. Vegetable prices were up 17.4 percent year-on-year and fruit prices up 11.9 percent.
Gao Ming, an analyst with the Ministry of Agriculture and Rural Affairs' Research Center for Rural Economy, said low springtime temperatures in Shaanxi province, a main production area for fruits, had been an important factor in the reduction of supply.
The price hike had underscored the importance of an early warning mechanism in the market that could coordinate agricultural production in different areas, he said.
He gave the example of such an mechanism in Japan.
"If farmers in an area have been hit by extreme weather and supply is expected to fall short, then farmers in other areas will be encouraged to boost their production," Gao said.
In April, pork prices rose 14.4 percent year-on-year, with the NBS attributing the price hike to African swine fever, which has resulted in sharp decreases in stocks of hogs and breeding sows.
The State Council meeting also called for better prevention and treatment of African swine fever and multiple measures to boost the supply of meat, including pork, mutton, beef and poultry. The production of soybeans and other oilproducing plants will also be expanded.
Local authorities must scale up efforts to ensure the harvesting and purchasing of summer crops, and adopt forceful measures to control pests, especially fall armyworm, the State Council said.
Jiang Chao, an economist with Haitong Securities, said even though the wholesale price of fruit in May stood at the highest point since June 2014, it is unlikely that the price hike will continue this month. "A large quantity of fresh fruits, such as watermelons, grapes, mangoes and peaches, has come into season and their increased supply will reduce the hyped price of other fruits," he said.
However, he cautioned that the effect of high pork and fruit prices could result in high food CPI this year.
But Jiang said high inflation has to be accompanied by quicker money supply growth, and M2, a broad measure of money supply that covers cash in circulation and all deposits, only rose by 8.5 percent in April, a low figure for China, which has been used to double-digit increases.
"We expected the CPI will climb within a moderate range of 2 to 3 percent this year," he said.
Gao, the analyst, said another key measure to stabilize fruit and vegetable prices is to expand supply channels and reduce transport costs. "The building of a mechanism that connects consumers directly with producers is also important, such as the development of e-commerce in rural areas," he said.