Presidents take a cruise in Putin's hometown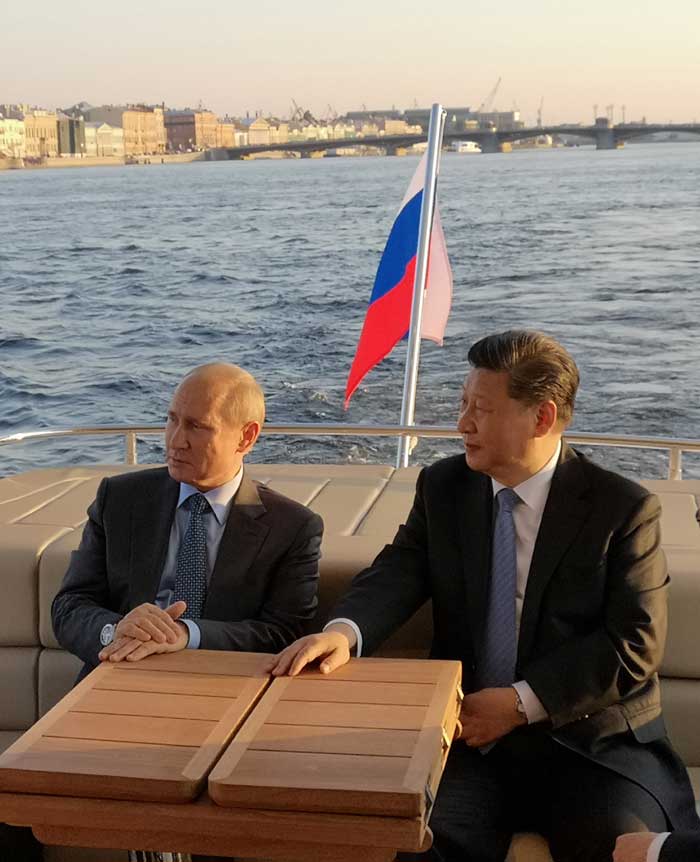 President Xi Jinping was invited to cruise the Neva River with his Russian counterpart, Vladimir Putin, on Thursday in Putin's hometown of St. Petersburg, and the two agreed to further elevate bilateral people-to-people exchanges.

A day earlier at the Kremlin, they agreed to upgrade relations to a comprehensive strategic partnership of coordination for a new era.

Putin welcomed Xi to his hometown and introduced him to the local culture and architecture along the river during the cruise.

Xi, who was in the northwestern Russian city for the 23rd St. Petersburg International Economic Forum, praised the city for its picturesque scenery and strong cultural and artistic atmosphere.

The civilized city has cultivated a large number of outstanding individuals who are the pride of Russia and the Russian people, Xi said.

The two presidents agreed to further strengthen mutual understanding and friendship between their peoples as they took in the sights and exchanged views about the city's past and present.

Putin said he welcomes Chinese tourists to Russia and to St. Petersburg in particular.

At the Winter Palace, one of the world's best-known museums, the two leaders exchanged views about the international situation and major regional and international issues.

Xi said China and Russia are both at a critical historical juncture in their national development and rejuvenation.

He called for greater strategic coordination between the two countries-not only to safeguard the interests of both nations but to preserve basic international norms and moral principles and help maintain world peace, security and stability.

In his response, Putin said the more complex and changing the international situation becomes, the more important it is for Russia and China to consolidate and deepen mutual political trust.

The two countries must enhance coordination and collaboration over international affairs and safeguard international law and basic norms of international relations, he said.