Guitars bring joy to children in hospital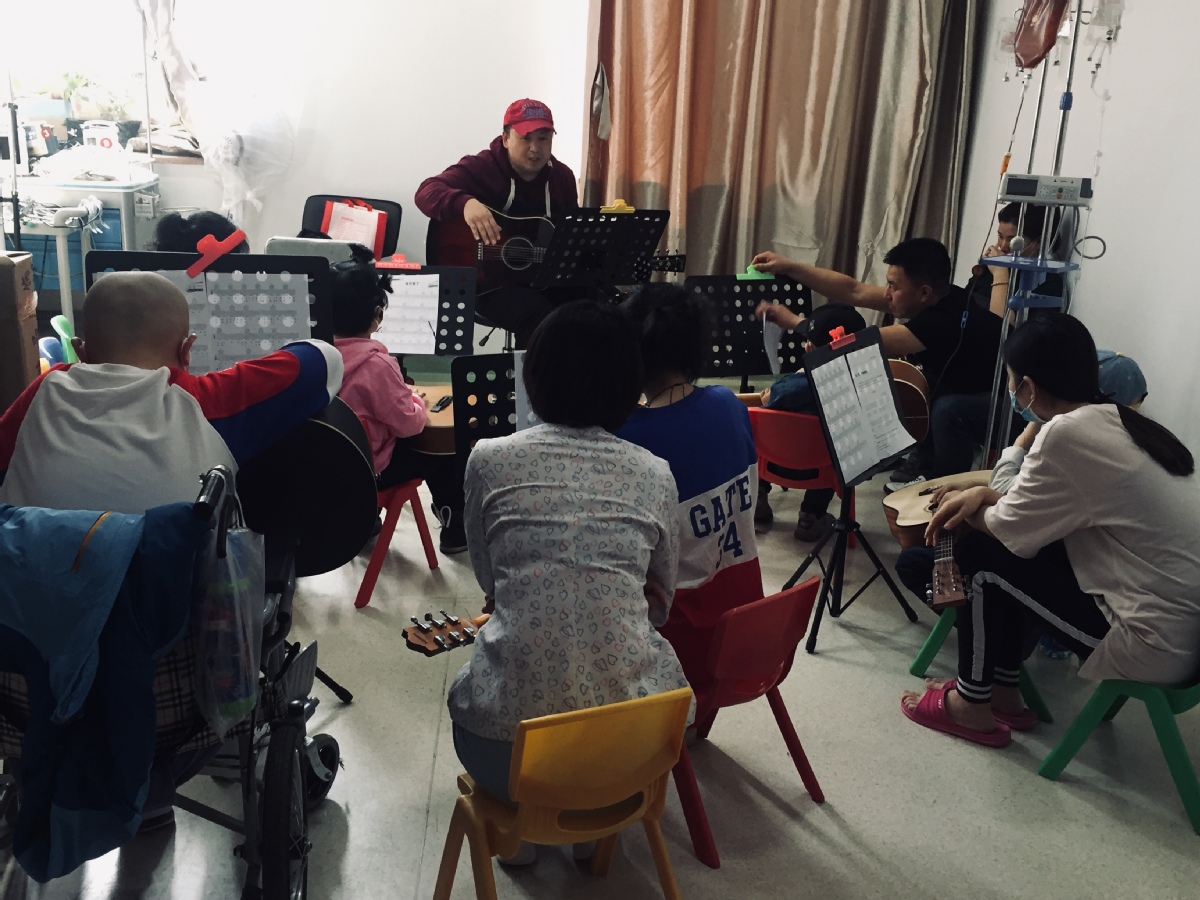 Instructor's music lessons help dissipate young leukemia patients' fears of treatment
Every Tuesday afternoon, ragged guitar music emanates from a classroom in the pediatric hematology department at First Bethune Hospital of Jilin University in Changchun, Jilin province.
Several children who are patients at the hospital gather in the classroom, converted from a doctors' lounge, to learn from music teacher Zhang Yinghao.
They listen to Zhang carefully and follow his lead, sometimes raising their hands to ask questions. The expressions on their faces exude their love for music.
Zhang, 40, a guitar instructor from Jilin, opened the free class in March to teach children who have leukemia. His 3-year-old daughter was diagnosed with the disease in September, and he spends most of his time accompanying her to chemotherapy sessions at the hospital.