Silk Road exchanges at the heart of contemporary art exhibition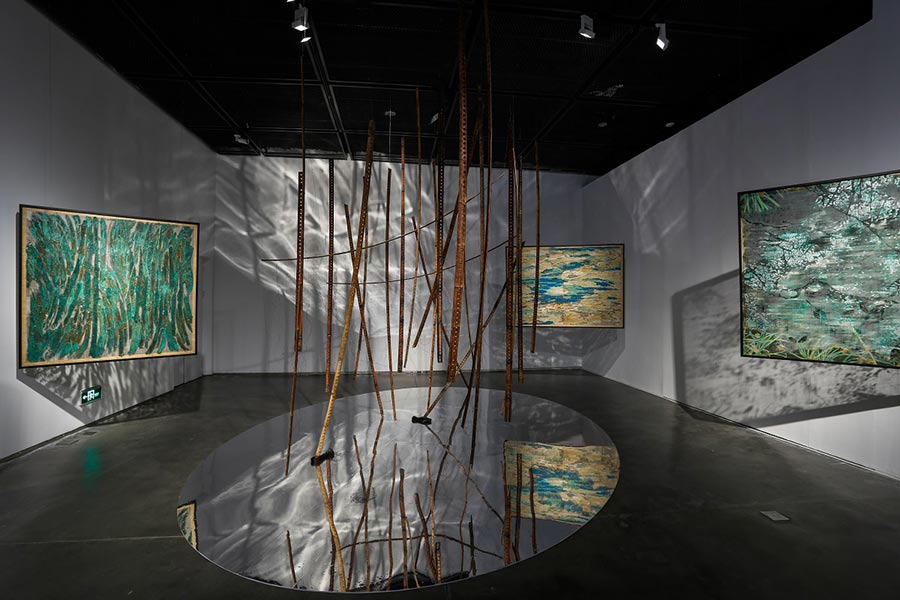 The Ningxia Hui autonomous region was an important passageway along the ancient Silk Road, during which exchanges between the East and West were preserved in artifacts, costumes, folk art and ways of living.
Silent Narratives, an ongoing exhibition at the Museum of Modern Art, Yinchuan, reviews the history of Silk Road and today's communication between different cultures by juxtaposing works of contemporary artists and copies of historic documents about the Silk Road alongside photos of artifacts.
Artists featured at the exhibition, which runs through Aug 8, come from China, Iraq, Israel, Turkey and other countries along the Silk Road.
Some of the works reflect on cultural and artistic traditions of China under the influence of the Silk Road and how these traditions have been influencing the creation of contemporary art.