Beckenbauer bent on coaxing Klopp to Bayern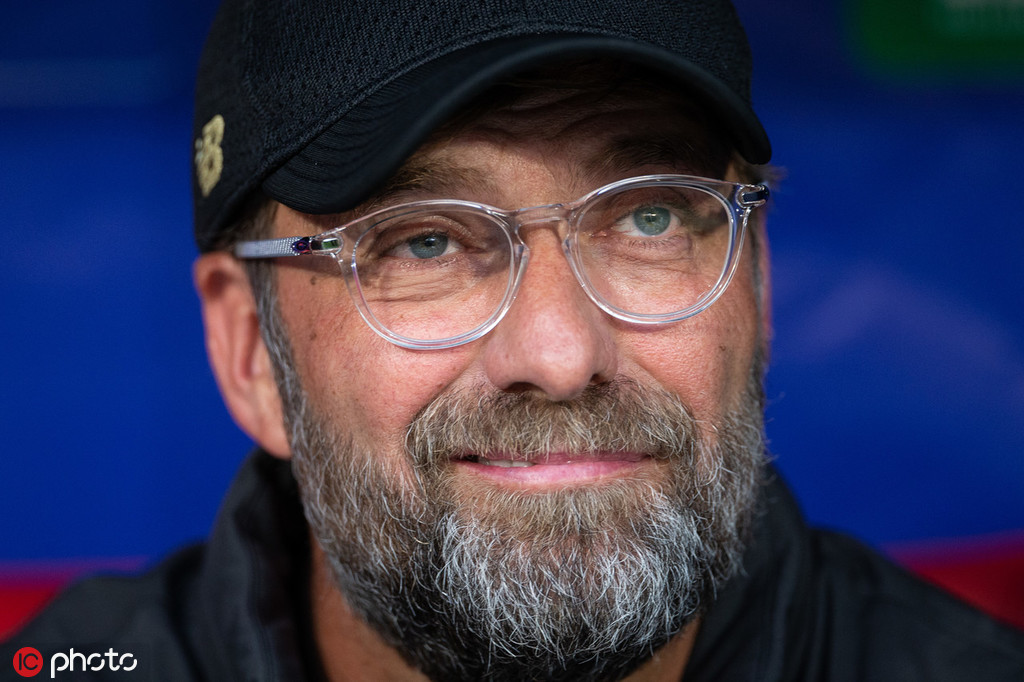 BERLIN - German soccer legend Franz Beckenbauer said on Monday he wants to see Liverpool coach Jurgen Klopp in the Bayern Munich dugout.
As Germany celebrated Klopp's success in last Saturday's Champions League final, Beckenbauer told Bild newspaper he was desperate to see the former Borussia Dortmund coach join Bundesliga champion Bayern.
"I want nothing more than to see Klopp come to Bayern one day, it would be a good fit," said the 73-year-old, who won five German titles with Bayern as a player and coach.
Klopp's first Champions League title was met with widespread celebration in the German media.
On Monday, Kicker magazine carried the headline "King Klopp" on its front page, and described the Liverpool manager as "the face of German football".
Beckenbauer echoed those sentiments in an interview with Bild, calling Klopp "one of the best coaches in the world".
"Jurgen brought a new type of football to Germany ... what he began in Dortmund, he has refined in Liverpool."
Liverpool is reportedly looking to extend Klopp's contract, which runs until 2022.
Yet Beckenbauer questioned whether the 51-year-old would stay in Merseyside in the long term.
"I think that a job in England robs you of energy. As a manager in the Premier League, you have more responsibility than as a coach in the Bundesliga," he told Bild.
"With the two cup competitions and the slightly larger league, the amount of games is considerably higher than in Germany."
'Crazy money'
Meanwhile, Bayern president Uli Hoeness has played down his club's chances of signing Manchester City winger Leroy Sane, saying the cost of bringing the 23-year-old to Munich would be "crazy".
Sane is yet to extend his contract with City amid rumors of an impending move to the Bundesliga champion.
Yet Hoeness told Kicker on Monday he thought it was "unlikely" that Bayern would secure Sane's signature.
"I would be a bit skeptical; we are talking about crazy sums of money," he said.
Last week, The Guardian reported that City had turned down an offer of more than $89.5 million from Bayern.
Bayern paid $92 million for French defender Lucas Hernandez earlier this year, a club record which Hoeness has said will not be broken in the near future.
Sane's current deal runs until 2021, and City coach Pep Guardiola has said the club wants to extend the deal of the Germany international.
In recent weeks, several prominent figures in German soccer have urged Bayern to sign Sane.
Bayern legend Lothar Matthaeus claimed he was sure the transfer would go through and German national team coach Joachim Loew said that the move would be "good for him, and good for us."
Rodriguez to leave
Meanwhile, Colombian midfielder James Rodriguez will leave Bayern ahead of next season after the club decided not to sign him permanently from Real Madrid, Kicker reported on Monday.
Rodriguez, 27, joined Bayern on loan in 2017, and the club has the option to sign him permanently for $46.9 million when the two-year deal expires on June 30.
Yet according to Kicker, Bayern has decided against triggering the option to buy that is included in Rodriguez' contract.
"The Bayern bosses have agreed internally not to sign James," the magazine reported.
Rodriguez has scored 14 goals in 43 Bundesliga games for Bayern, but has had a difficult relationship with coach Niko Kovac.
The Colombian has also struggled to hold down a first-team place amid competition from the likes of Thomas Mueller, Leon Goretzka and Thiago Alcantara.
With his return to Real Madrid considered unlikely, Kicker reported that Rodriguez is on the verge of a move to Serie A club Napoli, where he would be reunited with former Bayern and Madrid coach Carlo Ancelotti.
The magazine also claimed Bayern has yet to make a decision over the future of 21-year-old Portuguese midfielder Renato Sanches, who has repeatedly demanded more game time in recent weeks.
Agence France-Presse