Rising demand for natural gas main driver of energy consumption growth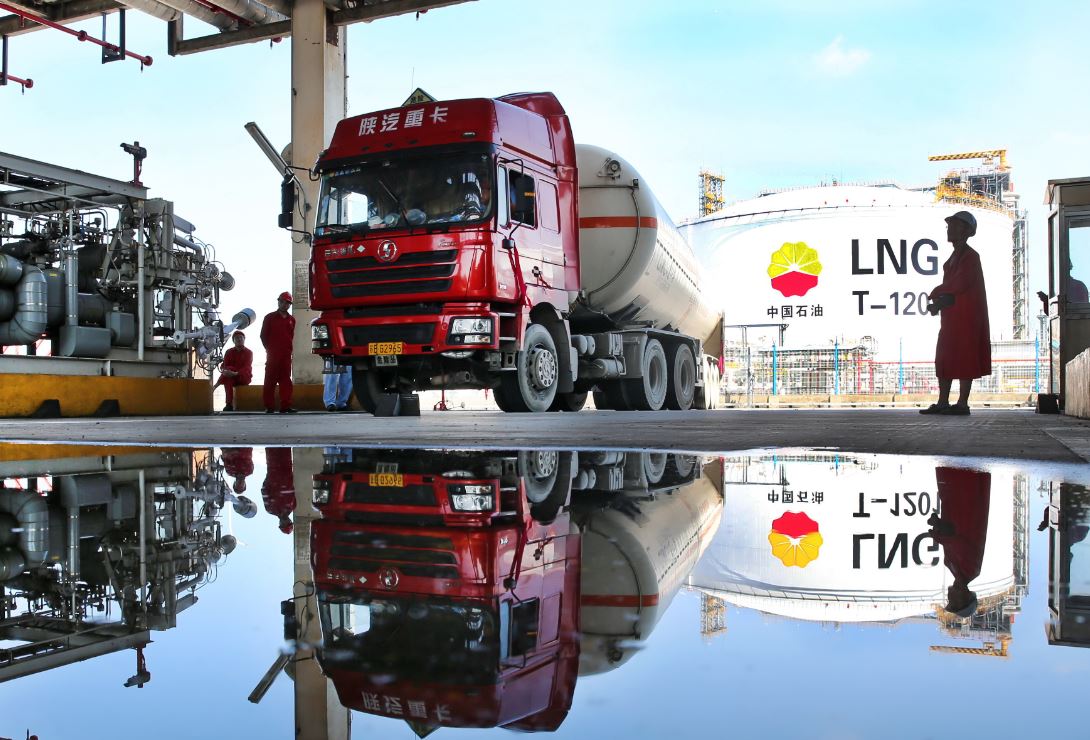 China's growth in natural gas consumption is expected to slow in 2019, but it will still be the main driver of the energy consumption increase in the country, according to a recent report.
China will consume as much as 310 billion cubic meters of natural gas this year, 10.4 percent more than the previous year. The growth is slower than that in 2018, which witnessed a year-on-year increase of 17.7 percent and a natural gas consumption of 280.8 billion cubic meters, according to an annual report released by the China Electric Power Planning and Engineering Institute at the end of April.
The slowdown is due to the lagging behind of the natural gas infrastructure construction and the massive consumption growth last year-42.2 billion cubic meters-against the backdrop of China's determination to fight pollution and replace coal with gas, said the institute.
With the country's energy giants actively increasing exploration to boost gas reserves and ensure national energy security, the institute estimates that domestic gas production will continue increasing this year, reaching an annual production of 170 billion cubic meters, up 6.1 percent year-on-year.
Of the newly added domestic production, 6 billion cubic meters will come from the conventional gas fields while 4 billion cubic meters will come from unconventional production, including shale gas and coalbed methane.
China has been promoting efficient, large-scale use of natural gas in sectors including industrial fuel, gas-fired power and transportation. It aims to boost the share of natural gas in its total primary energy consumption to 10 percent by 2020.
Domestic natural gas production also increased substantially last year. The country produced 160.3 billion cubic meters in 2018, up 8.3 percent year-on-year.
Unconventional natural gas production witnessed an even more drastic surge last year, reaching 18.7 billion cubic meters, up 11.5 percent year-on-year.
Shale gas production reached 10.3 billion cubic meters, followed by coalbed methane with 5.6 billion cubic meters and coal gas with 2.8 billion cubic meters, up 1.3 billion, 1.3 billion and 0.6 billion cubic meters respectively year-on-year.
The top three natural gas fields, including the Changqing oil and gas field in Ordos Basin and the Tarim oil and gas field in the Xinjiang Uygur autonomous region, produced 87.2 billion cubic meters of gas last year, accounting for 54 percent of the country's total natural gas output.
According to the National Development and Reform Commission, China's natural gas consumption saw steady growth in the first quarter this year, rising 11.6 percent year-on-year to 77 billion cubic meters.