Foreign students make zongzi to mark Dragon Boat Festival
Share - WeChat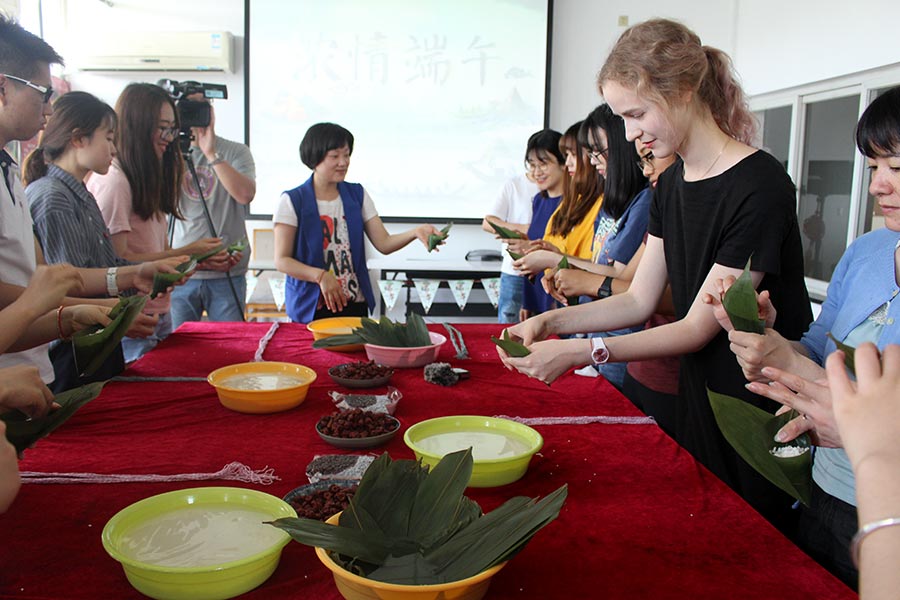 To celebrate the Dragon Boat Festival, which falls on June 7, the fifth day of the fifth lunar month on the traditional Chinese calendar, foreign students from the Chinese Culture and Literature School at Nankai University learned to make zongzi, or pyramid-shaped glutinous rice dumplings wrapped in reed leaves, and weave five-color strings to appreciate Chinese culture on June 3.
Students learned about the festival and its origins, as well as dragon boat racing, hanging calamus and wormwood, and drinking realgar wine.
The school has more than 700 foreign students from 60 countries and regions, and regularly organizes events, such as flying kites and making mooncakes, to celebrate traditional Chinese festivals, helping the students learn and experience traditional Chinese culture.