Leaders call on US to move away from confrontation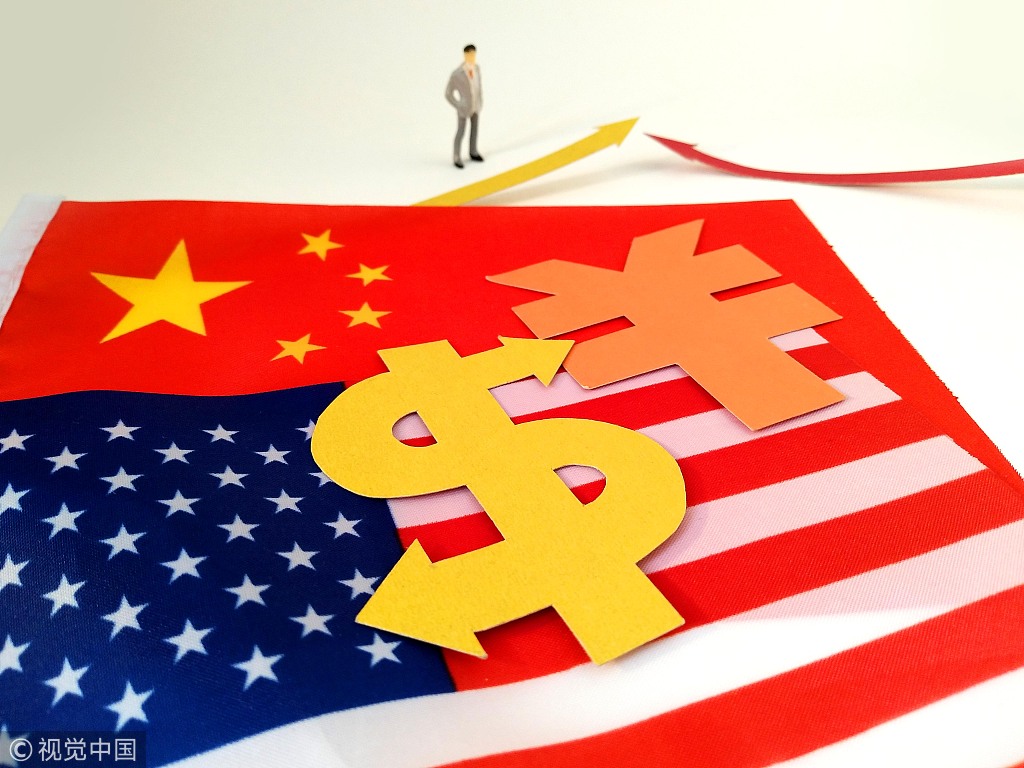 Facing the prospects of an escalation in China-United States trade disagreements, the world should work together to persuade Washington to refrain from unilateral moves, former political leaders urged at an international conference on Monday.
"Our main objective is trying to convince the Trump administration that this is not the best way to solve differences, neither between the US and China, neither between the US and Europe and the rest of the world," said Dominique de Villepin, former French prime minister, on the sidelines of the Belt and Road Forum for Interconnected Land-Sea Development held in Chongqing.
US President Donald Trump "considers every single competitor around the world might be a rival or a strategic enemy, and that has explained some of the decisions he has taken recently, for example on Mexico and the European Union".
China and the US have been engaged in a trade dispute for months. The tension has been escalating since they reached a deadlock, as Washington backtracked three times in the trade negotiations, according to a white paper on China's position on the trade talks released by the Chinese government on Sunday.
The former prime minister of France said that European countries and China share a common interest in defending globalization and fighting against protectionism.
He suggested the two sides should find a best possible solution to this "trade war" and implement some of the solutions between the EU and China in order to provide an example for the US.
"The message to the US should be that they can get more through cooperation than through confrontation. I believe Europe and China should open a new way and show a good example that cooperation is more fruitful than confrontation," he said.
Following the US increasing tariffs on $200 billion worth of Chinese goods on May 10 from 10 percent to 25 percent, Washington has recently threatened to impose tariffs on other countries, including Mexico.
Trump said last week that he would place 5 percent tariffs on all Mexican imports beginning June 10 - if Mexico cannot solve the issue of undocumented migrants - and gradually increase them to 25 percent.
Former president of Slovenia Danilo Turk said that the principles China emphasized in the white paper, such as equality and respect, are important for the world and are basic principles for economic cooperation.
"The solution for this problem can only be multilateral. It is not only about China and the US, it is about everybody," Turk said.
"Tariffs are considered inadequate for the management of economic cooperation in the 21st century. We have to get together and figure out a system that ensures everybody wins on some important issues."
Mizengo Kayanza Peter Pinda, former prime minister of Tanzania, said China set a good example for other countries with its will to work together with the US to find solutions concerning differences and to reach a mutually beneficial agreement.
"The big issue is not the size of a country, but the legal position of each nation. Each nation, small or big, is a nation recognized internationally," Pinda said.
Only by treating others equally and with respect can a country reach a win-win deal, he added.
The international event attracted over 150 political leaders, experts and entrepreneurs from about 30 countries to discuss the development on the New International Land-Sea Trade Corridor.
It is the fastest route connecting China's inland western region with major ports in South China as well as members of the Association of Southeast Asian Nations and countries participating in the Belt and Road Initiative.