Tsinghua Unigroup in new push to raise its chip capacity
Share - WeChat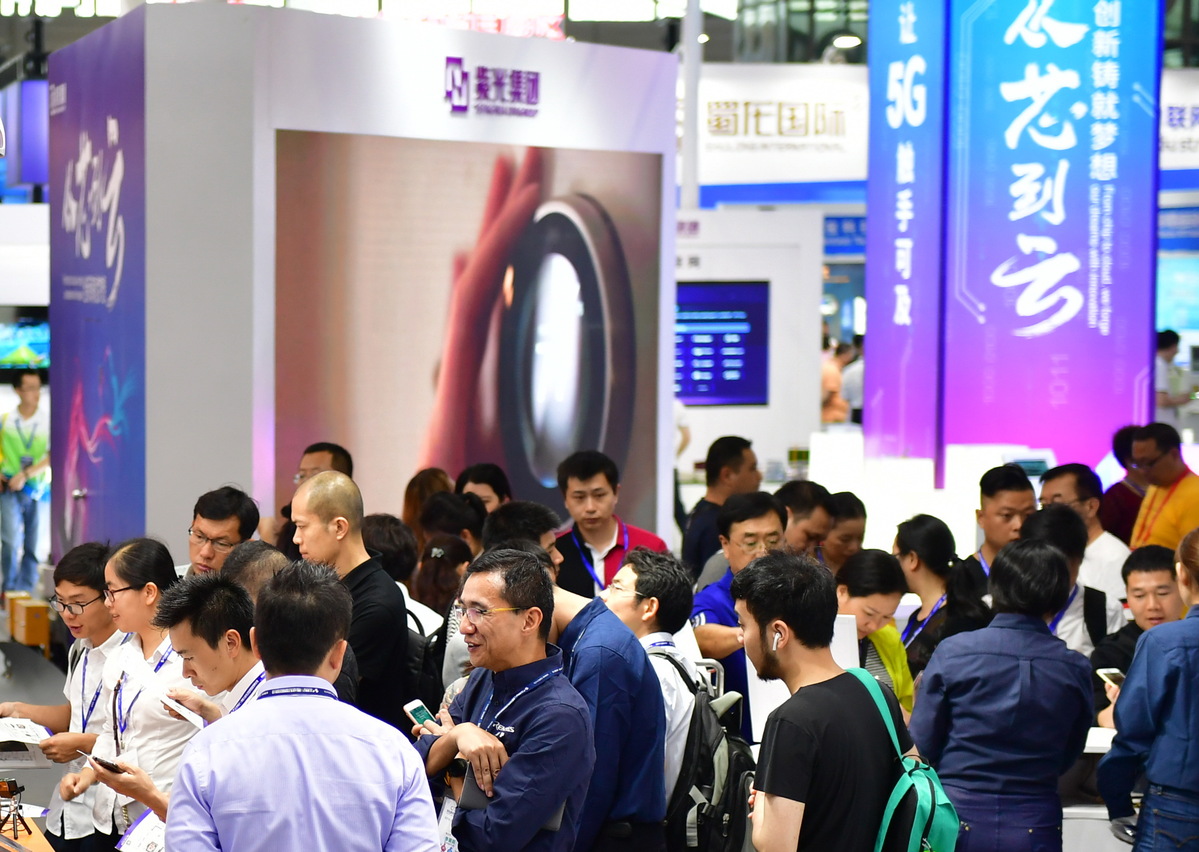 Chinese top chipmaker Tsinghua Unigroup is consolidating its semiconductor business through reshuffling subsidiaries, including one that has written big checks to buy Linxens, a French smart chip components maker.
Shenzhen-listed Unigroup Guoxin Microelectronics Co said in a filing on Sunday night that it plans to issue new shares to fully acquire Beijing Unigroup Liansheng Technology Co, a unit controlled by parent Unigroup.
The initial price of Unigroup Liansheng is set at around 18 billion yuan ($2.6 billion). The main asset of Unigroup Liansheng is Linxens, a French smart chip components maker that Unigroup acquired last year.
The move is the first time Unigroup has disclosed the price of the Linxens deal, making it the biggest-ever overseas acquisition the Beijing-based company has made since it entered the semiconductor sector six years ago.
Linxens, which was founded in 1979, provides flexible connectors used in smart cards. Its clients are from sectors including telecom, hotel, finance, e-governance, and the internet of things, with a presence in France, Germany, Singapore, Thailand, China and other countries and regions.
Shares of Unigroup Guoxin surged by the daily limit of 10 percent to 49.62 yuan ($7.18) after they resumed trading on Monday.
Shen Meng, director of boutique investment bank Chanson and Co, said Tsinghua Unigroup is making a push into semiconductors, with an aim to manufacture all types of chips.
By acquiring Linxens, Unigroup Guoxin can better integrate industrial chain resources, beef up its role in its existing smart security chip business and offer better products to government agencies and State-owned enterprises, Shen said.
The announcement came as Chinese companies step up their push to grow the homegrown chip industry. It is also the latest push by Unigroup to expand its business in the sector.
The parent group acquired Spreadtrum Communications Inc, the world's third-largest mobile phone chipmaker back then, in 2013. Later, it also bought RDA Microelectronics Inc, the fourth-largest. Unigroup is also building a large memory chip plant in Wuhan, capital of Hubei province, to reduce the country's reliance on foreign memory processors.
China is the world's largest semiconductor market. It spends more on importing chips than it does on crude oil imports. In 2018, its chip imports exceeded $312 billion, up from $260 billion in 2017, data from the Ministry of Industry and Information Technology show.
In May, the State Council offered fresh confidence and impetus to the country's integrated circuit and software sectors with its decision to continue preferential corporate tax policies.
Chip designers and software producers will be exempt from corporate taxes for two years. For the following three years, their corporate taxes will be halved.
Xiang Ligang, director-general of Information Consumption Alliance, a telecom industry association, said globally competitive homegrown processors are a must for Chinese tech companies to ensure strategic security.