Beijing event focuses on the impact of Chinese culture on video games
Share - WeChat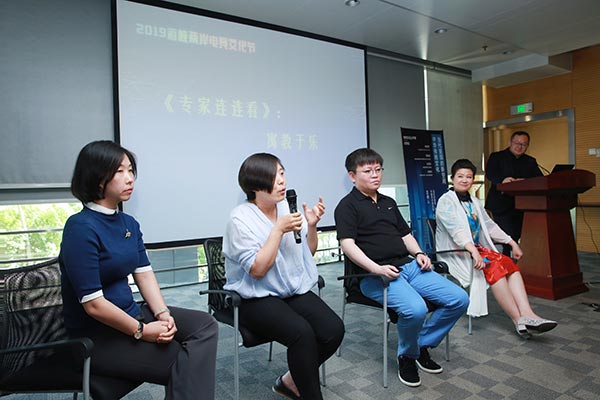 The 2019 Cross-Straits Esports Culture Festival recently expanded its presence to Beijing with a public class on the inspirations provided by Chinese traditional culture to popular video games.
The three-month event, which kicked off in Shanghai on April 17, will feature a variety of activities for e-sports aficionados in Taipei and Kaohsiung as well.
The Beijing event, which took place in Tsinghua Science Park on May 27 saw around 100 experts, researchers and industry insiders as well college students.
Most of the public class speakers said that the diversity of Chinese culture had become a rich resource for domestic video game designers.
For instance, the popular video game Happy Fish has a number of characters inspired from Peking Opera, Shan Hai Jing (the classic of Mountains and Seas) and some of China's intangible cultural heritage.
Tencent's Honor of Kings, China's highest-grossing mobile game in 2018, had a deal with the Dunhuang Research Academy for a female character from Dunhuang's world-known feitian (flying goddess) murals.
Sun Jiashan, a researcher from the Chinese National Academy of Arts, said the passing on and use of cultural legacies should end the myth that pop culture is against high culture.
He added that video games, which have a huge and fast-expanding market, could also be exploited as a medium to convey traditional values and promote traditional culture.
Most Popular