Cylinder maker's woes show trade row could affect Germany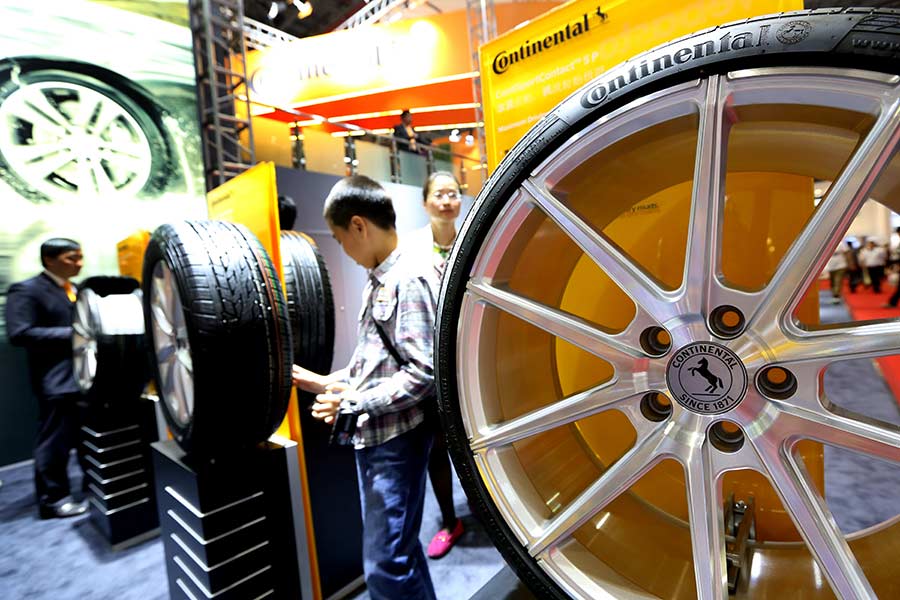 OSTFILDERN, Germany - Located in the small, quiet southeastern German town of Ostfildern, Herbert Haenchen GmbH & Co is disturbed by the ongoing trade frictions between China and the United States.
Haenchen is a family-owned business that specializes in the manufacture of hydraulic cylinders. Among its other products are machine elements, drive systems and clamping devices.
"When tariffs rise, products become more expensive and usually less are bought," said Stefan Haenchen, general manager of the company, in the wake of the latest flare-up of US-China trade tensions.
Earlier last month, Washington increased additional tariffs on $200 billion worth of Chinese imports from 10 percent to 25 percent, and has threatened to raise tariffs on more Chinese imports.
In response, China announced that it would impose additional tariffs on a range of US imports from June 1, and "would fight to the end".
Established in 1925 and now having more than 200 employees, Haenchen makes its products solely in Germany.
So far, the company has not been directly affected by the US-China trade tensions, but Haenchen said he is concerned.
He fretted that as some potential Chinese buyers of Haenchen's cylinders may have to buy valves in the United States' market to go with the cylinders, the trade row would lead to higher prices of the valves and force the potential Chinese buyers to change their orders or even abandon Haenchen's cylinders altogether.
"For us, this means that we cannot sell the cylinder, even though we are not directly involved in the higher customs duties," he said.
In addition, Haenchen said his company has established business relations with companies in the automobile industry, where he found the situation has become more uncertain.
German carmakers BMW Group and Audi AG, both of which said that it is free trade that made their success, are calling for free and fair trade relations.
"We are not interested in further escalating the trade conflict between the US and China," said a BMW spokesperson.
A spokesman of Volkswagen said lately that the trade frictions between China and the US have yet to exert a direct impact on its supply chain, but they do affect industry climate for consumers.
The People's Bank of China, China's central bank, also warned in a recent report that uncertainties brought by trade frictions between China and the US could have an adverse impact on the global economy.
It noted that the uncertainties and the impact on global supply chains caused by the trade frictions are being gradually unleashed, ranging from postponed enterprise investment decisions to easing external demand for some countries due to disrupted supply chains.
What concerns Haenchen most is the planning uncertainty generated by the US-China tariff conflict. "The planning uncertainty is always bad for the economy," he said.
His family-owned company, now managed by the third generation, has businesses both in China and the US, with a sales volume of 22 million euros (around $24.57 million) in 2018 worldwide.
Independent family-owned business companies like Haenchen's make up about 99.5 percent of total enterprises in Germany, according to data from Germany Trade and Invest, an economic development agency.
If the US-China trade conflict continues or worsens, Haenchen said the uncertainty will not only affect his company but the entire German economy.
Xinhua