US bears full responsibility for stalled talks: Commerce Ministry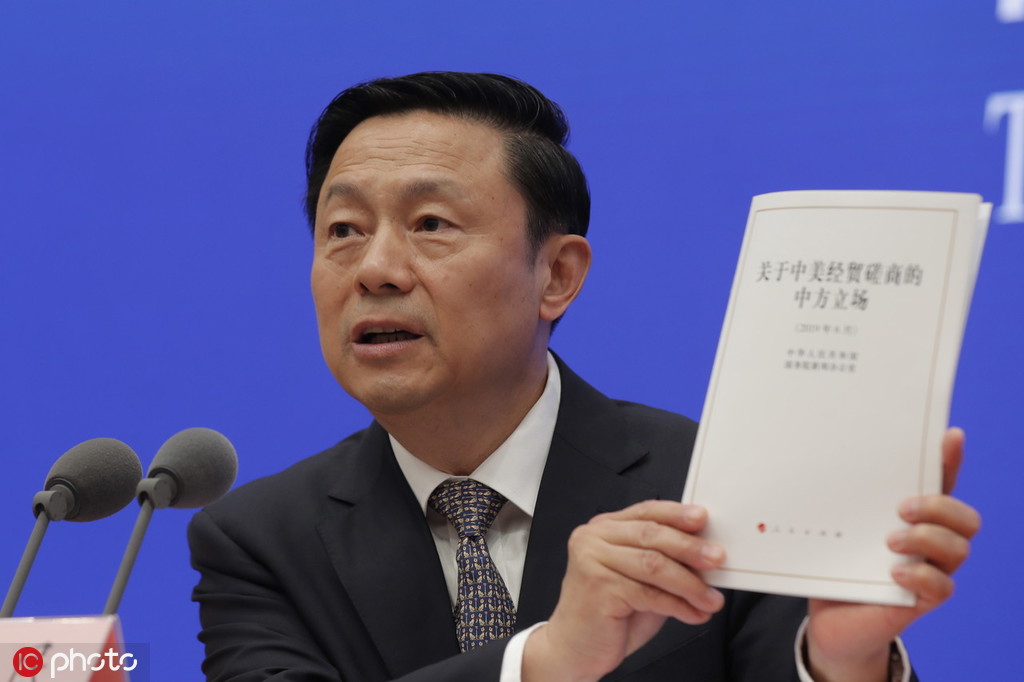 The United States should take entire responsibility for the setback in economic and trade consultations with China, a Chinese government white paper has said.
The US government has backtracked on its commitments in the China-US trade negotiations and should bear the sole and entire responsibility for the stalled talks, the paper said. The State Council Information Office released the white paper, titled China's Position on the China-US Economic and Trade Consultations, on Sunday.
Speaking at a news conference, Vice-Minister of Commerce Wang Shouwen said the US accusations of China reneging on the agreement are groundless. When consultations are in progress, it is not uncommon for both sides to propose for adjustments to the text of an agreement, Wang said.
"Nothing is agreed until everything is agreed," he said. Wang said the US government has been unreasonable in negotiations with China.
For example, it insisted on including certain requirements concerning China's sovereign affairs in the agreement, he said. The Ministry of Commerce announced recently that China will establish a list of "unreliable entities" – a blacklist of foreign parties that harm the interests of Chinese companies.
Details about the list will be announced soon, Wang said.